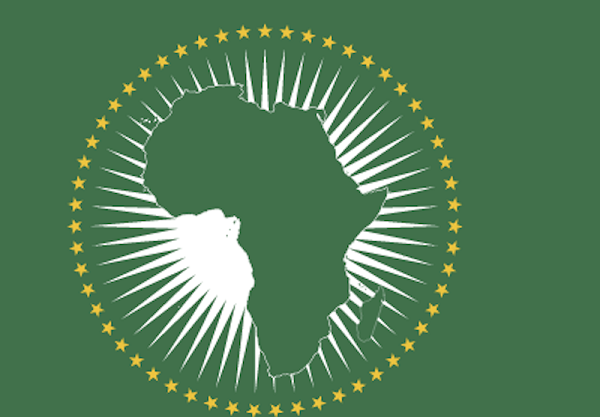 Relevant stakeholders from across the African continent have joined forces to foster collaboration in addressing the challenges of sustainable ecosystem management and climate change that impact the continent.
These countries' stakeholders recently gathered in Abuja for the second edition of the Global Monitoring for Environment and Security (GMES) and Western Africa Regional Exchange workshop under the African Union Commission (AUC).
The three-day workshop was organised by the National Space Research and Development Agency (NASRDA), in collaboration with the University of Ghana and the Centre de Suivi Écologique de Kenya (CSE-Environmental Monitoring Centre).
Speaking to the press at the official launch of the 2nd Regional Exchange Workshop for West Africa, themed "Leveraging Earth Observation Data to Empower West African Users in Sustainable Water and Natural Resources Management: Collaboration, Synergy, and User Feedback," the programme coordinator for Global Monitoring for Environment and Security in Africa (GMES & Africa), Tidiane Ouattara explained that the collaboration aims to facilitate knowledge exchange. This exchange will enhance the use of earth observation data to support decision-making by sharing and demonstrating developed tools and applications as well as their impacts in West Africa.
Tidiane emphasised that the collaboration will enable participants to explore collaborative Earth Observation (EO)-based solutions aligned with sustainable development objectives in West Africa. He noted that Africa's improvisation has pillars for the implementation of regional communities, which will help identify and prioritise key environment and resource monitoring needs as defined by regional bodies such as ECOWAS, WAEMU, the Abidjan Convention, and others.
Ouattara recognised inputs from different stakeholders engaged in GMES, highlighting that the AU Commission places great importance on their services. He stated, "We expect them to serve as catalysts for transformative action, empowering member states, specifically the beneficiary end-users, to make informed decisions that positively impact our environment, economy and society at large".
He added that the AU is committed to gender equality and inclusivity, underscoring its dedication to promoting equitable opportunities and empowering women in environmental conservation and sustainable development.
Ouattara also emphasised the importance of youth empowerment, saying, "We want to hear from our Western African GMES and Africa stakeholders, the concrete actions and the way forward with respect to human capital development and utilization. We are here today because someone, yesterday, gave us our chance when we were students, looking for our first job; hence, we should give more opportunities to our youth for the better future of Africa".
The director-general of CSE, Dr. Cheikh Mbow pointed out that environmental risks in Africa hinder continental development. He stated that GMES aims to leverage modern technology, including artificial intelligence, satellite data, new algorithms and big data analysis, to bring evidence and devise ways to invest in environmentally sustainable development. The workshop was held in Nigeria because it serves as a hub for human capacity and plays a leading role in climate change and other areas.
The director-general of NASRDA, Dr. Halilu Shaba explained that the workshop also gathered experts to evaluate areas of insecurity and environmental monitoring. He highlighted the role of Earth Observation (EO) in providing data to monitor the movements of bandits and in addressing environmental sustainability challenges, such as flooding.
Dr. Benjamin Botwe from the University of Ghana and the director of strategic space application at NASRDA, Dr. Matthew Adepoju delivered other goodwill messages during the event.