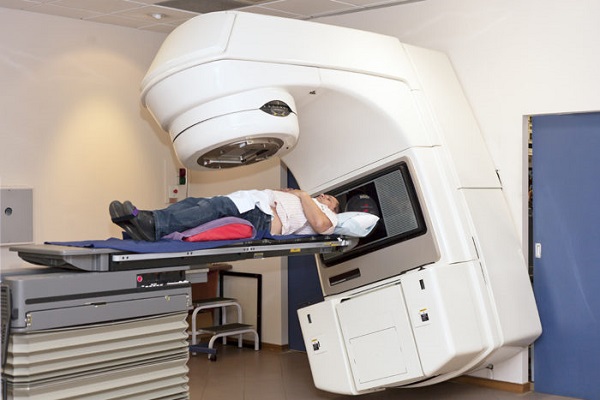 The Africa Health Budget Network (AHBN) has reaffirmed its unwavering commitment to combatting cancer in Nigeria.
The organisation's programme delivery and francophone Africa liaison, Ms. Amina Mohammed spoke to journalists in Abuja today, highlighting the organisation's substantial efforts in raising awareness, providing support and advocating for improved cancer care in the country.
Mohammed acknowledged the immense healthcare access challenges that Nigeria faces, emphasising that these hurdles necessitate dedicated efforts to enhance cancer care.
"Nigeria, like many countries, faces numerous challenges in providing adequate cancer care. Limited access to quality healthcare and cancer screening facilities, coupled with a shortage of specialised oncologists, has resulted in delayed diagnoses and higher mortality rates. Financial burdens associated with cancer care have also placed a significant strain on individuals and families, making it difficult to afford necessary treatments and medications. Moreover, the stigma surrounding cancer, emotional toll, and reduced productivity further exacerbate the challenges faced by patients," she stated.
Mohammed explained that AHBN has made significant strides in its fight against cancer in Nigeria, with several key accomplishments, including hosting the interim secretariat of the Nigeria Cancer Society: This role has enabled AHBN to collaborate closely with experts, organisations, and individuals dedicated to tackling cancer comprehensively; Support for the Nigeria Institute for Cancer Treatment and Research (NICRAT) by providing technical advice and reviewed NICRAT's strategic plan, advocating for the relocation of the Cancer Health Fund budget line from the Federal Ministry of Health to NICRAT. This move aimed to enhance coordination, alignment, and effective utilisation of financial resources; Advocate for the Inclusion of cancer services in health insurance coverage by pressing for the incorporation of cancer services into the National Health Insurance Authority (NHIA)'s minimum package and revised operational manual, ensuring that cancer care is accessible to all.
Moreover, AHBN recognises the significance of community involvement and provides technical support and financial aid to various NGOs dedicated to cancer awareness and advocacy in the country. These efforts empower communities and amplify the impact of the fight against cancer.
Also, Mohammed highlighted AHBN's "Africa Access Initiative," which engages bioventures for a global health subsidiary in Africa. This initiative aims to build partnerships that enhance access to improved cancer services, including drugs, infrastructure, and clinical care.
Beyond advocacy and support, Mohammed emphasised that AHBN champions health financing advocacy, diligently working to secure necessary funding for comprehensive cancer services. Through engagement with national stakeholders, AHBN strives to ensure that cancer care remains a priority and receives full financial support.
The AHBN liaison person for the region reiterated AHBN's unwavering commitment to fighting cancer in Nigeria. She expressed that the organisation's dedication has yielded significant achievements and paved the way for future initiatives. Through collaborative efforts, advocacy and support, AHBN is making substantial progress in improving healthcare access, reducing financial burdens and empowering communities. With its relentless dedication, AHBN is determined to overcome the challenges posed by cancer and create a brighter future for all Nigerians.