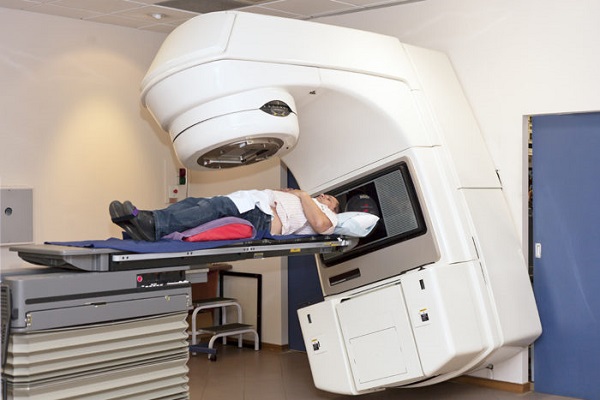 Renowned global expert on AIDS and viral epidemiology of cancer, Prof. William Blattner has called on the Federal Government to leverage the nation's wealth of intellectual capacity in addressing gaps in the country's healthcare system.
Speaking at the Institute of Human Virology Nigeria (IHVN) and the International Research Center of Excellence (IRCE) Scientific Seminar, themed "Addressing Local Health Challenges through Research and Partnerships," held in Abuja on June 5, 2023, Blattner highlighted the significance of a healthy population as a valuable asset that benefits both individuals and society.
Blattner called for comprehensive action across all government sectors to improve healthcare delivery. He stressed the need to allocate investments to areas of public spending that create optimal conditions for people to lead healthy lives. Additionally, he emphasised the importance of holding the government accountable for the nation's health and underscored the necessity of an integrated healthcare system that provides holistic care. Blattner advocated for training and empowering all healthcare professionals to enhance their capacity and contribution to healthcare delivery. By expanding access to a diverse cadre of professionals, including pharmacists and nurses, efficiency in healthcare can be optimised.
Regarding HIV, Blattner addressed the burden of comorbid non-communicable diseases and the long-term consequences faced by HIV-exposed uninfected infants. He noted the challenges associated with finding a cure in the short term due to the complexities of the latent pool and the high variability of the virus. However, globally acclaimed co-discoverer of HIV, Prof. Robert Gallo expressed optimism that a functional cure could be achieved. Gallo believed that this would eventually render therapy unnecessary or significantly reduce its usage. He praised the success of HIV/AIDS treatment, highlighting it as the first instance in medical history where a systemic viral disease had been effectively treated.
Gallo acknowledged the limitations of current treatment approaches and emphasized the importance of in-depth studies on the pathogenesis of HIV/AIDS. He expressed excitement about collaborating with colleagues from France, the United States, Italy and Belgium, predicting that significant progress in understanding the mechanisms of how HIV causes AIDS would drive future advancements.
CEO of IHVN Nigeria, Dr. Patrick Dakum, stressed the government's role in providing opportunities and funding for health professionals to showcase their talents. He lamented the minimal research budget allocated to universities and emphasized the need for deliberate government development in various research fields. Dakum emphasised that neglecting research equates to neglecting the nation's future. He advocated for increased funding to enable Nigeria to become a world-class research destination.
Dakum also highlighted the importance of private-sector collaboration and their responsibility to contribute to the health sector. He called for the expansion of the Community Health Insurance scheme, considering it a low-hanging fruit that, once implemented, could cover essential healthcare needs and pave the way for further advancements.
For over 19 years, IHVN has been at the forefront of addressing the HIV/AIDS crisis in Nigeria. As a non-profit and non-governmental organisation, IHVN has developed infrastructure for treatment, care, prevention, and support for people living with and affected by HIV/AIDS. Over time, IHVN has expanded its services to include other communicable and non-communicable diseases such as tuberculosis, malaria, cancer, COVID-19 and emerging diseases, in line with its commitment to comprehensive healthcare provision.