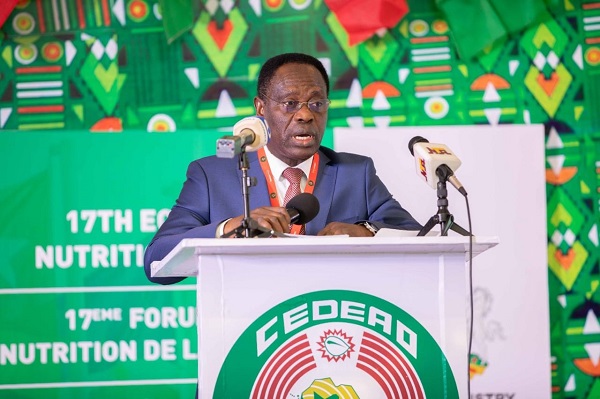 The West African Health Organisation (WAHO) has decried the displacement of populations by widespread armed security crises, in addition to the consequences of migration that force African youth towards northern countries.
On Monday, during a meeting of experts in migration, humanitarian affairs and health specialists held in Abuja, the director-general of WAHO, Dr. Melchior Athanase highlighted the need for a contingency plan to manage displaced persons in the ECOWAS region. The five-day workshop will primarily address the current situation of African migrants returning home, internally displaced persons (IDPs) and asylum-seekers in the ECOWAS region.
Athanase stated, "According to the United Nations High Commissioner for Refugees report published on August 25, 2022, during the last United Nations General Assembly, sub-Saharan Africa had approximately 38.3 million forcibly displaced people in need of protection and assistance. This included nearly 25 million internally displaced persons, 7 million refugees, 4.2 million returnees, 1 million stateless individuals, and 542,000 asylum seekers. Our community also includes millions of citizens counted among these populations."
He emphasised that these disruptions complicate the challenges faced by national health systems in achieving universal health coverage and preparing for health emergencies. In light of these factors, it has become imperative to establish a contingency plan to enhance the capacities of national health systems and provide support through WAHO and ECOWAS to member states.
Athanase noted the significant progress made in collaboration with colleagues from ECOWAS' department of humanitarian and social affairs to assist vulnerable populations and coordinate the actions of stakeholders.
During the opening of the workshop, the vice-president of the ECOWAS Commission, Madam Damtien Tchintchibidja stressed the collective responsibility of ECOWAS and WAHO as regional bodies to address the diverse challenges presented by these issues. She called for comprehensive deliberation on different aspects to gain a thorough understanding and urged the participants to swiftly devise appropriate solutions before the problems spiral out of control.
"The ECOWAS Commission is committed to surpassing assessment missions and isolated humanitarian actions. We plan to collaborate with WAHO to develop a contingency plan that will guide our efficient handling of these humanitarian emergencies and the associated health risks," Tchintchibidja declared.
She acknowledged that the nature of these issues necessitates careful planning, coordination, resource mobilization, and collaboration with member states and partners already engaged in humanitarian and health-related work.
Tchintchibidja emphasised that resolving these challenges, such as irregular migration, terrorist attacks, trans-border crimes, farmer-herder conflicts, human trafficking and political violence, requires concerted and consistent efforts from multiple stakeholders and organizations, rather than relying on a single member state or entity.
Among the key participants at the opening ceremony were ECOWAS' commissioner for humanitarian development and social affairs, Professor Fatou Sarra and the regional representative and head of Abuja for the International Federation of Red Cross (IFRC), Momodou Fye.
The workshop aims to address the recurring complex health crises in the ECOWAS region, including the COVID-19 pandemic and the health repercussions of numerous terrorist attacks. These challenges demand comprehensive political, social, humanitarian, and health responses.
Recently, the region has also experienced uncontrolled population movements and displacements, negatively impacting security, social, environmental, and health aspects.
The five-day regional workshop, organised by WAHO, in collaboration with the ECOWAS Regional Center for Surveillance and Disease Control (RCSDC), the department of agriculture and economic affairs, and the department of social and humanitarian affairs, seeks to strengthen WAHO's support for the national health systems of countries affected by terrorist threats. It will analyse the management of health systems within the context of security crises in West Africa.
WAHO initiated the development of a joint contingency plan in order to enhance national capacities and provide assistance to displaced populations. The workshop will explore essential avenues and actions to complement the efforts of other ECOWAS departments in addressing the crisis effectively.