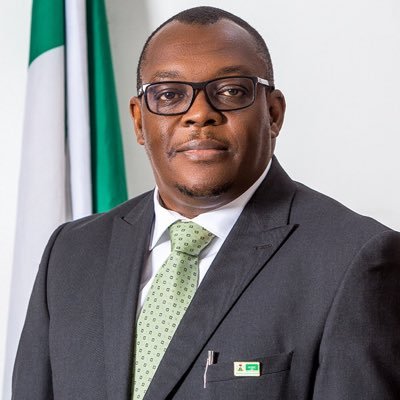 The director-general of the Nigeria Centre for Disease Control and Prevention (NCDC), Dr. Ifedayo Adetifa has emphasised the urgent need to strengthen Nigeria's health system to effectively combat future pandemics.
Speaking at the "Addressing Local Health Challenges through Research and Partnerships" seminar held in Abuja on June 5, 2023, organised by the Institute of Human Virology Nigeria (IHVN) and the International Research Center of Excellence (IRCE), Adetifa stressed the importance of developing rapid diagnostic, therapeutic, and vaccine libraries to anticipate 'Disease X'.
Adetifa further highlighted the significance of adopting proactive approaches to health promotion, disease prevention, and emergency response in the country. He emphasised that a robust laboratory diagnosis capacity and coordinated surveillance are essential measures that cannot be overwhelmed. Furthermore, he emphasised the critical role of data sharing for informed decision-making at a national level.
Drawing lessons from the COVID-19 pandemic, Adetifa underscored the importance of political will and context-specific strategies in effectively managing health crises. He emphasized that reliable data is crucial for making informed decisions and stressed the need for strategic collaborations and partnerships.
In a similar vein, the director-general of the Nigeria Institute of Medical Research (NIMR), Prof. Babatunde Salako emphasised the necessity of adequate funding for research in Nigeria. Salako highlighted the importance of funding research in areas such as disease surveillance, prevention, detection, and treatment.
Expressing appreciation for IHVN's continuous research efforts in Nigeria, Salako pledged continued support from NIMR to further strengthen research initiatives in the country. The executive director of the International Research Center of Excellence, IHVN, Prof. Alash'le Abimiku also emphasised the alignment of IRCE's vision and mission with IHVN's objectives.
Abimiku outlined IRCE's main objectives, which include creating an enabling environment for innovative scientific thinking to address Nigeria's and global health priorities. She emphasised the importance of establishing a world-class platform for research and clinical trials, fostering collaborations between Nigerian researchers and their international counterparts, and providing a safety net that ensures research at IHVN adheres to the highest scientific and ethical standards.
Additionally, IRCE aims to offer training and capacity-building courses to facilitate individual and institutional learning, equipping researchers with the necessary skills to excel in their careers. The organization also aims to support young and mid-career Nigerian researchers by providing mentorship opportunities with experienced investigators from IHVN, Nigerian universities, the diaspora and international research institutions.
Science Nigeria reports that IHVN, as a non-profit and non-governmental organisation, has played a crucial role in addressing the HIV/AIDS crisis in Nigeria for over 19 years. The organisation has developed infrastructure for the treatment, care, prevention and support of individuals affected by HIV/AIDS.
Over time, IHVN has expanded its services to cover other communicable and non-communicable diseases, including Tuberculosis, Malaria, Cancer, COVID-19 and emerging diseases.