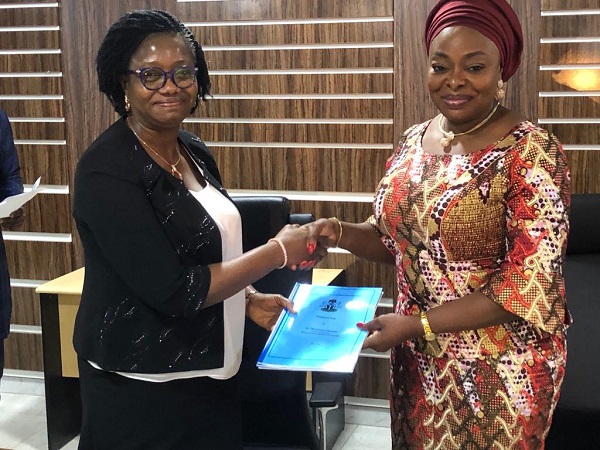 In a recent gathering organized by the Federal Ministry of Mines and Steel Development (FMMSD) in Abuja, the newly appointed permanent secretary, Dr. Mary Ogbe has expressed her unwavering commitment to strengthening the ministry and addressing the nation's challenges.
Ogbe emphasised the importance of collaboration and urged everyone to contribute their expertise as the ministry tackles socio-economic issues.
Also, Ogbe also encouraged the outgoing permanent secretary, Dr. Oluwatoyin Akinlade to maintain an open-door policy, facilitating consultations to find effective and efficient ways to propel the ministry and mining sector forward. By embracing a holistic approach to diversify the economy, they aim to drive progress and achieve national goals.
During the event, Akinlade commended Ogbe's exceptional administrative skills and pledged her unwavering support for the growth of the MMSD and the mining industry. She called upon the ministry's management and staff to wholeheartedly assist the new permanent secretary in completing ongoing projects. These projects hold the potential to create employment opportunities, generate revenue, and uplift the lives of young individuals in the country.
The ministry's director of human resources management, Mohammed Suleiman expressed the readiness of the ministry's workforce to collaborate with Ogbe, aiming to elevate the ministry to new heights and bolster the economy. He also extended gratitude to Akinlade for her invaluable contributions toward fulfilling the ministry's mandate and fostering growth in the mining industry.
Distinguished government officials present at the gathering praised Akinlade for her purpose-driven and passionate leadership, which resulted in transformative improvements in the ministry's standards and processes. Their messages reflected the unanimous admiration for her dedication to enhancing the ministry's systems.
The event also marked the introduction of the Electronic Document Management System (EDMS) within the ministry. This system, designed to store, organise and manage electronic files, promises to enhance performance and efficiency in the ministry's operations, a statement by the ministry's assistant director, press and public relations, Chinwe Ekwugha said.
Ogbe's appointment as the new permanent secretary brings fresh perspectives and renewed determination to address the challenges faced by the nation. With a strong commitment to national development, the FMMSD and its workforce are poised to make significant strides toward a prosperous and diversified economy.