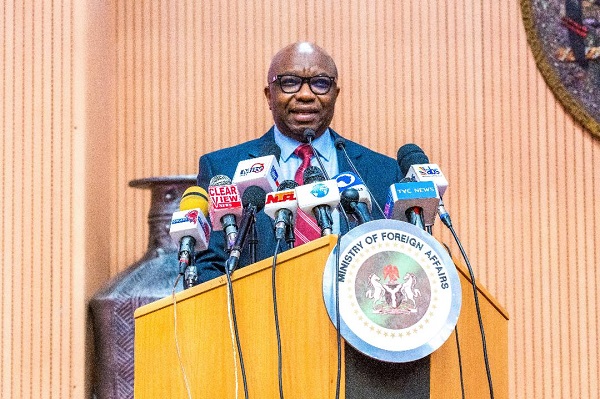 The national commissioner of the Nigeria Data Protection Bureau (NDPB), Dr. Vincent Olatunji has declared that Nigeria has taken the lead in data protection in Africa, surpassing other countries.
During an executive session at the Nigeria-Netherlands Economic Consultation held on Wednesday, Olatunji emphasised the bureau's significant contribution to Nigeria's GDP.
"The EU countries have already implemented data protection measures, but Nigeria has emerged as the leader in Africa with a population of over 200 million. We have established a robust framework to inspire confidence and trust in all trade and commerce activities. One of the primary objectives of the NDPR is to enhance the global competitiveness of businesses in our country.
"The sector has generated a combined revenue of N5.5 billion, making a substantial contribution to our GDP."
Olatunji assured that the personal data of Dutch citizens is secure in Nigeria, as the Nigeria Data Protection Regulation and the establishment of the Nigeria Data Protection Bureau by the Federal Government have implemented necessary safeguards.
He sought partnership with the Netherlands in conducting peer reviews for implementing data protection regulations and laws, as well as collaboration in other areas. "We are delighted to work with you in raising awareness, building capacity, and advocating for data protection because it is the cornerstone of the global digital economy."
In a statement by the head of the bureau's media unit, Itunu Dosekun it was highlighted that the event witnessed the presence of delegates from the Netherlands' Foreign Affairs, CEOs from ministries, departments and agencies (MDAs), as well as representatives from the organised private sector.