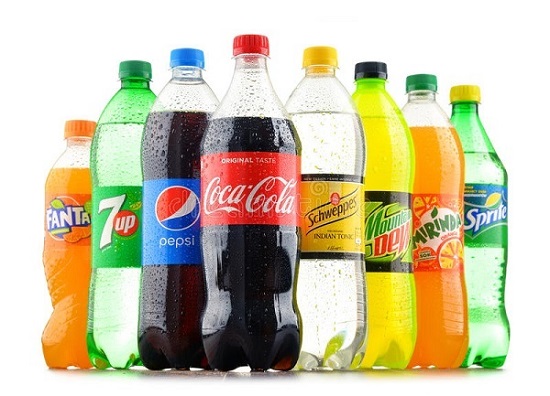 Nigerians are facing a significant health threat due to non-communicable diseases such as diabetes. One solution may be to implement a sugar tax on sugar-sweetened beverages (SSBs). Many countries, including Nigeria, have already imposed SSB taxes as part of efforts to reduce the consumption of sugary drinks and promote healthy eating.
Nigeria's sugar tax was signed into law as part of the 2021 Finance Act, adding N10 to each litre of non-alcoholic and sweetened beverages. However, some experts believe that the tax should be increased to further reduce consumption and improve health outcomes.
The World Health Organisation (WHO) considers fiscal policies, such as SSB taxes, priority interventions for promoting healthy eating as part of an action plan to prevent and control non-communicable diseases (NCDs).
SSBs are liquids that contain natural or added sweeteners, including various forms of sugars such as corn syrup, glucose, and sucrose. According to a Harvard University study, people who consume regular, sugar-sweetened beverages have a 26 per cent greater risk of developing type 2 diabetes than those who rarely consume such drinks.
The impact of non-communicable diseases is significant, both in terms of public health and the economy. Many people with diabetes have to pay a considerable amount of money for monthly drugs, regular doctor's visits, and glucose monitoring devices.
A public health professional and lecturer with the Department of periodontology and community dentistry, University College Hospital, Ibadan, Nigeria, Dr Francis Fagbule, said the average monthly cost of drugs for diabetic patients in the country can be crippling for those who live below the poverty line.
"The cost of managing diabetes," he said "is also enormous, with an average monthly cost of drugs for diabetic patients in the country varying between N2000 and N30000 depending on the type and dosage required. The high cost of diabetes care in Nigeria can be a significant barrier for many people, especially those living in poverty, to access the treatment they need to manage their condition effectively."
Some Nigerians have already been affected by non-communicable diseases.
Mr. Isaiah Nguuma, a 47-year-old bricklayer, who lives in the Dei Dei community in the Federal Capital Territory (FCT), experienced weight loss and blurred vision some years ago. His mouth was always dry; he was usually very thirsty and made frequent visits to the restroom. Recounting his ordeal, he stated that it was very scary for him.
"I had no energy and felt drained for months.
"I thought it was spiritual. I went from one prayer house to the other and was taking energy-boosting pills to feel better," he said.
With persistent symptoms, Nguuma had to seek remedy by buying drugs from a chemist within his neighbourhood.
"But there was no solution until I was rushed to the National Hospital, Abuja, where tests showed that I had dangerously high blood sugar levels known as hyperglycemia.
"My blood sugar level was 475 mg/dl. I was rushed to the emergency room and after my discharge from the hospital, I was asked to pay close attention to my diet.
"This is because certain foods and beverages can cause my blood sugar levels to fluctuate dangerously," he recalled.
Mr. Emmanuel Abimbola, a mechanic at the Baba Tsauni area of Gwagwalada, also in the FCT, who had a similar medical history, said it is a curse to be saddled with a life-threatening condition.
Abimbola, 27, who was diagnosed with type-2 diabetes, said suffering from the ailment could lead to depression.
"Having diabetes of any form is frustrating. Most times, when I cannot afford my drugs, I resort to using alternative medicine.
"You become a beggar before friends and family, and sometimes they wish you were not existing because of the frequent visits to the hospital. The complications associated with the sickness are many," he said.
SSBs are categorised as liquids that contain natural or added sweeteners, including various forms of sugars such as brown sugar, corn sweetener. They also include corn syrup, dextrose, fructose, glucose, high-fructose corn syrup, honey, lactose, malt syrup, maltose, molasses, raw sugar and sucrose.
Sadly, deaths from non-communicable diseases have remained high in Nigeria, raising calls for the Federal Government to further jack up taxes on sugary beverages and drinks. The cost of managing diabetes is also enormous.
President of the Nigerian Cancer Society (NCS), Dr. Adamu Umar believes that as health costs and deaths linked to health-harming products such as SSBs mount, it is imperative for the federal government to sustain the SSB tax. He emphasised that it is the responsibility of every government to protect, promote, and guarantee the health of its citizens.
Vice President of food and nutrition at Global Health Advocacy Incubator, Ms. Veronica Schoj, believes that the revenue collected from the sugar tax can be used for health programmes. According to her, the tax is a win-win-win for governments because it discourages consumption, encourages consumers to make healthier choices, and supports health measures.
In conclusion, the sugar tax on sugary drinks in Nigeria has become an effective fiscal policy to reduce the consumption of sugar-sweetened beverages.
Although the tax has brought about a reduction in the consumption of sugary drinks, the death rate from non-communicable diseases is still high in Nigeria.
It is, therefore, imperative for the government to sustain the sugar tax to ensure that Nigerians can access the healthcare they need to manage their condition effectively. The revenue collected from the tax can also be used for health programmes that will encourage healthy lifestyles and improve the quality of life for Nigerians.
As the director-general of the Budget Office of the Federation (BoF), Mr. Ben Akabueze said given the country's low sugar consumption, many question the necessity of an SSB tax.
Nonetheless, Akabueze acknowledged that the prevalence of NCDs is on the rise in the country but called for preventive measures.
"Prevention is always better than cure. We should not wait to get to a crisis point to take steps," he cautioned.