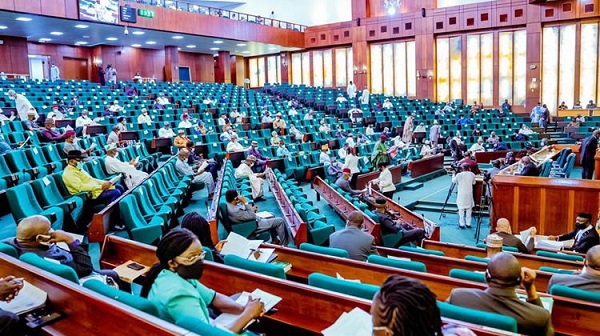 The House of Representatives said it is seeking to establish the National Ecological Intervention Commission to protect Nigerians adversely affected by flood across the country.
Addressing newsmen in Awka, Anambra, after a meeting with stakeholders in the environment and agricultural sector, the member representing Anambra east and west federal constituency, Chief Chinedu Obidigwe noted that the proposed commission would manage part of the ecological funds derived from federal allocations.
Obidigwe, who is also the vice chairman, House Committee on Environment, harped on the need for a special intervention fund for over 15 states affected by the perennial flooding in the country.
This year's flooding led to the death of 600 people and the displacement of 2.5 million Nigerians. The most affected states were Anambra, Delta, Kogi, Rivers, Benue, Yobe, Cross River and Bayelsa.
Obidigwe explained that the commission would also interface with the Federal Ministry of Agriculture to provide grants to farmers that incurred losses due to the flood.
"When flooding starts, we begin to talk about it and keep lamenting and making suggestions; But, when it is over, we forget everything and do nothing proactive to avert future occurrences," he added.
The vice chairman said although the National Emergency Management Agency (NEMA) has been assisting flood victims, the monumental losses recorded each season have emphasised the need for the establishment of a National Ecological Intervention Commission.
The commission, he noted, would be partially independent to handle and manage a special budget of, at least, N250 billion that should be allocated to the affected states.
Obidigwe reasoned that, if the Niger Delta Development Commission (NDDC) was set up for oil-producing states, there is nothing wrong in establishing a similar agency for the states affected by seasonal flooding.
He lamented that floods destroyed farmlands and cost farmers billions of naira, especially in Anambra.
The vice chairman stated that although he spent about N2 billion to assist farmers and fishermen in Anambra east and west, it was insufficient to make up for the losses.
He stated that most farmers in his constituency accessed loans to set up their farms and, since they lost lost their investments to flooding,have been unable to repay the bank loans.
Obidigwe suggested that if the commission is established with the statutory budget of at least N250 billion, farmers would not loose sleep over flooding.
He sought for the dredging of the Omambala River and the creation of irrigation to assist farmers interested in dry season cultivation.
This, he believed, would reduce the volume of water during the perennial flooding that occurs between August and September.