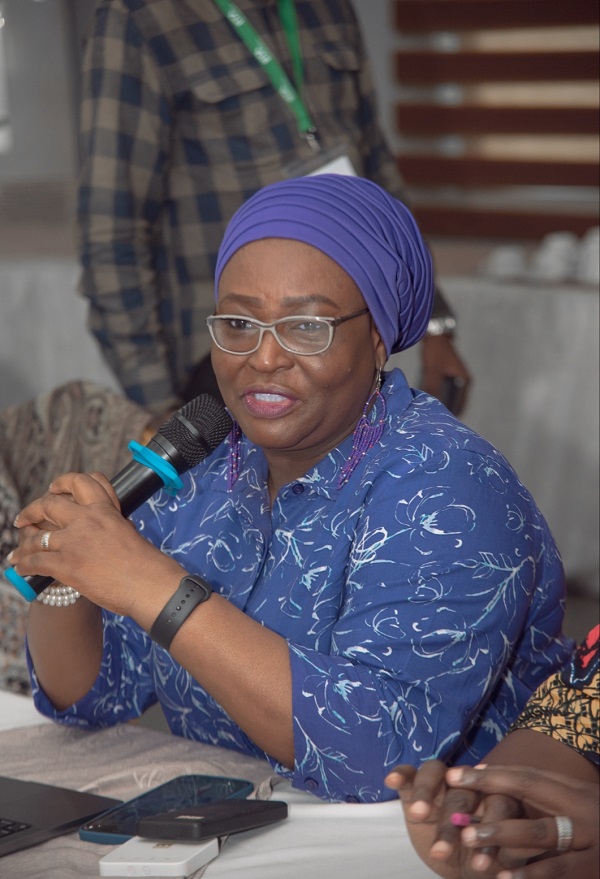 Nigerian students who carried out their Students Industrial Work Experience Scheme (SIWES) at the National Biotechnology Development Agency (NABDA) have been encouraged to deepen their knowledge of genetic engineering for enhanced productivity.
The country coordinator, Open Forum on Agricultural Biotechnology (OFAB), Nigeria chapter, Dr. Rose Gidado said this while she was speaking to students drawn from over 15 Nigerian universities and polytechnics at a lecture series organised OFAB at the agency's headquarters in Abuja.
Gidado defined agricultural biotechnology as "a range of tools, including traditional breeding techniques, that alter living organisms, or parts of organisms, to make or modify products, improve plants or animals, or develop microorganisms for specific agricultural uses".
According to her, modern biotechnology today includes the tools of genetic engineering. She cited some benefits and products of agricultural biotechnology including HT soybean, Bt cotton and PBR cowpea.
The country coordinator, who took the students to the HT Soy screening house, expatiated on substantial equivalence as she demonstrated that there is no difference between the transgenic soybean and non-transgenic soybean other than the gene of interest that was introgressed in the HT version.
Gidado, who is also the director of agricultural biotechnology department at NABDA, allowed the students to do the comparison themselves by asking them to critically evaluate both crops.
Speaking further, she encouraged the students to pick up project topics that are in line with transgenic crops to enable them to get more rooted in the understanding of genetic modification technology.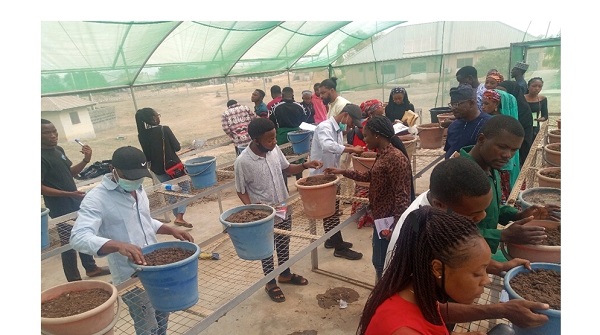 The programme officer at OFAB, Mr. Abraham Isah took the SIWES students through demonstration classes centred on illustrating the safety of the transgenic cowpea.
He used various in-silico tools to carry out hands-on training to indicate the safe status of the PBR cowpea.
Speaking about the History of Safe Use (HOSU), Isah, who demonstrated the analysis before the students, showed them that the PBR cowpea and the transgene in the transgenic cowpea have a long history of safe use.
He went further to share with the students a part of his research work on the safety of GM crops, emphasising that the crops are safe for consumption both as food and feeds and making all of them carry out the safety analysis of the PBR beans and the transgene, using in-silico tools.
Science Nigeria reports that over 100 students from over 15 universities and polytechnics were deployed in batches to NABDA for their SIWES programmes. These students, who cut across plant science and biotechnology departments came from institutions like the Federal University Lokoja, Federal University of Technology, Minna (FUTMINNA), Federal University Dutse, University of Nigeria Nsukka, University of Port Harcourt, Kaduna State University, University of Abuja, Nasarawa State University, Bauchi State University, Federal University Dutsin-ma, Akwa Ibom State University, University of Benin, Baze University, University of Ilorin, Nasarawa State Polytechnic, amongst others.