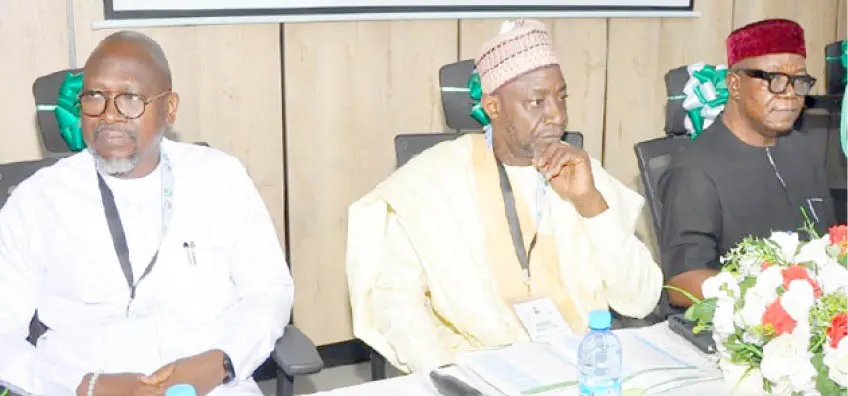 The executive vice chairman, National Agency for Science and Engineering Infrastructure (NASENI), Prof. Mohammed Haruna, has given the rationale behind the two-day procurement training organised for the management staff of the agency, saying it is to ensure due process for enhanced service delivery.
Addressing journalists at the training organised by the agency in collaboration with the Bureau of Public Procurement (BPP), themed "Strengthening procurement processes in NASENI system-wide", at the weekend in Niger State, he posited that the agency being a science and engineering infrastructure institute has a lot of engineers, researchers and scientists who invariably occupy management position which has to do with procurement hence the need to always train and retrain them for efficient and effective service delivery.
According to him, being a trained scientist or engineer does not exempt one from applying the extant laws or following due process and the right procedure because ignorance is not an excuse.
"Finance is the lifeline of every activity that any organisation can do and engineers are trained as specialists in their fields and not everyone is familiar with other regulations and they are involved whether you like or not, you will post some to site as project managers and site engineers and they have to manage resources and there are procurement procedures.
"Yes, the procurement law is standard; however, the regulations and the procedures are dynamics of time in emergencies like COVID-19 and such other things make things to be modified on how it is being done.
"So, we need to be updated on the procedures. The essence of procurement law of course you know is to get optimum value for money to ensure that the resources are appropriately applied as much as possible. You can have the alternative of their utilisation, but which method is optimum and in line with extant legislation? The fact that you are an engineer does not exempt you.
"Ignorance is not an excuse in law you must know the law and all other extant regulations. Most times engineers and scientists find themselves in executive positions, they know that they are into engineering and other things but then there is certain knowledge both in administration and accounts, finances and even in procurement that is required to manage the engineering know-how that they know and that is in continuous training to update their knowledge and familiarize them to be versatile and for them to be at their best," he said.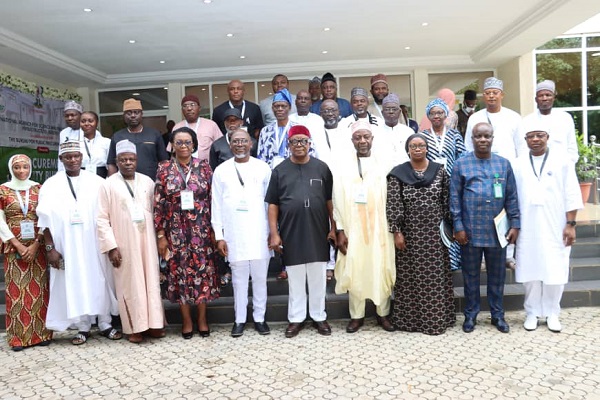 Earlier, in his keynote address, the director-general, BPP, Mamma Ahmadu, represented by Babatunde Kuye, said being interested in following due process in all its procurement dealings showed that NASENI was willing to embrace transparency and accountability in service delivery.
He lauded the NASENI boss for his confidence and professionalism in his desire to get things right.
"When you see someone prepared to get things right before it goes wrong, it shows a sign of confidence and professionalism. When you see someone of his stature, who has a PhD in engineering it speaks well of the agency's leadership," he added.
In his goodwill message, the Auditor General for the Federation, Adolphus Aghughu, pointed out that the training is coming at a time when the nation is faced with the stack reality of curbing wastages in her public expenditures
Represented by Salawu Apoti, he noted that while striving to generate enough revenue to fund her ever-increasing public expenditure budget as well as coping with the attendant negative effects of COVID-19 pandemic.
"The only way out is to ensure that there is a paradigm shift from the usual notion 'is it your father's business?' There is a need therefore for stakeholders to maintain the highest level of transparency, accountability and fiscal discipline in public procurement. Absence of transparency, accountability and fiscal discipline were the main reasons why the law on public procurement was enacted in 2007," he said.
Similarly, the chairman, Independent Corrupt Practices and Other Related Offences Commission (ICPC), Prof. Bolaji Owasanoye, represented by Sen. Anthony Agbor, said corruption remained a threat to Nigeria's democracy, political stability, economic and social wellbeing.
"The menace of corruption is ubiquitous and devastating in most societies and nations. The effects of corruption manifest in the private and public sectors, and corruption remains a threat to our democracy, political stability, economic and social wellbeing. In this light, the objective of this meeting which is to enhance the capacity of principal officers of NASENI on the standard processed and guiding rules of operations in the delivery of procurement activities provided in the Public Procurement Act 2007, is germane and could not have come at a more audacious time," he added.