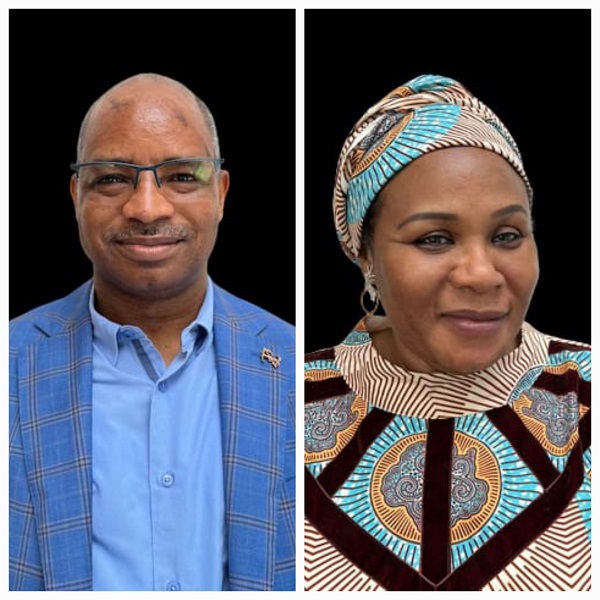 The director-general, National Identity Management Commission (NIMC), Engr. Aliyu Aziz and the commission's director, legal, regulatory and compliance services/ commission secretary, Hadiza Ali-Dagabana's tenure as the Nigerian ID4Africa ambassador and deputy ambassador, respectively, have been renewed for 2023.
The ID4Africa Ambassadors are a body of change agents who have proven their pertinence and importance for the digital transformation and digital identity development journeys of countries in Africa. They have been a voice for progress, reinforcing and creating the right identity ecosystems involving all sectoral stakeholders and have been performing key services to help accelerate the ID4D agenda in their respective countries.
ID4Africa announced its 2023 Class of Ambassadors comprising 93 high-ranking civil servants and decision-makers from 48 countries across Africa. This class boasts a record number of women (37 per cent) and senior ranking officials (40 per cent of ambassadors hold the position of director-general or higher), reflecting both the commitment of the muovement to ensuring gender equality and the steadily expanding influence and importance of this venerable institution.
A statement by the agency's head of corporate communications, Kayode Adegoke said the ID4Africa movement was founded in 2014, as the only pan-African movement that helps African nations build their strategic capacity for developing robust and responsible identity ecosystems in the service of development, digital transformation and humanitarian action. Since inception, ID4Africa has advocated identity-for-all, not just as a legal right (consistent with SDG 16.9), but also as a practical necessity for access to services. The movement believes inclusive identity schemes built on the respect of privacy and human rights are essential for economic growth and for digital transformation of government.
Aziz thanked ID4Africa and the Minister of Communications and Digital Economy, Prof. Isa Pantami for the privilege to serve and promised to give his best in the deployment of his new responsibilities.