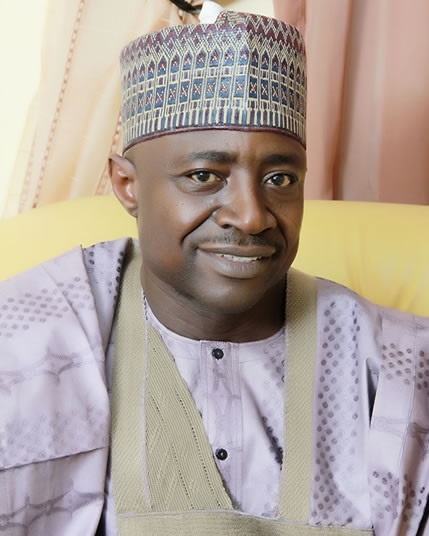 The executive vice chairman of the National Agency for Science and Engineering Infrastructure (NASENI), Prof. Mohammed Haruna, has said Nigeria must strive to establish and sustain the culture of a competitive industrial economy that can produce and manufacture modern technologies and globally competitive industrial goods.
Haruna made this call while presenting his keynote address at the third Nigerian Academy of Science (NAS) annual scientific conference themed "Science and Technology Innovations for National Growth and Development" in Abuja, stressing this can be achieved by enabling home-grown science and technology innovation (STI) procedures.
He further underscored the need for Nigeria to close the widening gap between economic performance and socio-economic wellbeing of citizens by developing home-grown technologies using STI, saying Nigeria will continue being an import-dependent nation unless she looks inwards and develop her potentials.
"The reason for the continuous, widening economic gap between performance and socio-economic wellbeing of citizens in the advanced world and those in most African countries, including Nigeria, is the development in cutting edge technologies. These frontier technologies have shown a tendency to widen the socio-economic gap between the advanced and developing nations on one hand, as well as that between third world and developing countries on the other.
"Such technologies include artificial intelligence (AI), robotics, the internet of things (IoT), big data, blockchain technology, additive manufacturing (3D printing), autonomous vehicles, unmanned aerial vehicles (UAVs), gene editing, 5G Network and the recent innovation of high-efficient solar cells that can produce a thousand times more power than the silicon-based solar cells," he said.
The implication of this scenario to our development, according to Haruna, is that the present and future generation of Nigerians will remain consumers of imported products. The lack of domestic endogenous capability, capacity to produce modern technologies, poor competitive industrial goods and services in Nigeria's economy is fueling poverty, joblessness and insecurity in Nigeria.
"Wealth creation, peace, progress and stability are by-products of a knowledge-based economy and not [those of a] commodity or raw materials-oriented and import-dependent economy.
"Nigeria is a country so blessed with abundant natural resources, large population, talents, large geographical and suitable location, as well as most friendly climate but still imports food, other consumables including by-products of crude oil.
"As one of those saddled with the responsibilities of implementing strategic STI policies appropriate to our country's predicament, I am pained those foreign technologies and equipment in our mobile telecommunication, online banking services, integrated personnel payroll information system (IPPIS), the government integrated financial management information system (GIFMIS), Remita payment platform, 2G to 4G and now 5G broadband deployment dominate our economy.
"The question is what inputs and ownership of manufacturing and or the technologies behind the above list belong to Nigerians or Africans? None," he added.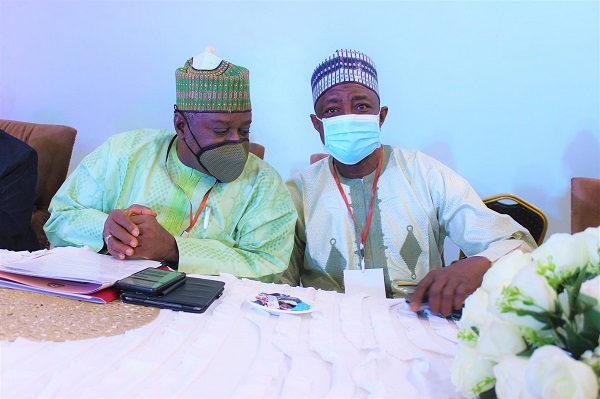 The NASENI boss posited that only home-grown solutions rooted in massive soft and hard STI infrastructure can rescue Nigeria and Africa from the current situation.
He recommended that it is only in building domestic endogenous capacity for science and technology in Nigeria, particularly, the capacity for research and development, engineering design and fabrication, technology production, technology innovation and industrial production that can solve security challenges, alleviate poverty and all other socio-economic problems bedevilling our nation.
Earlier in her welcome address, the NAS president, Prof. Ekanem Braide, posited that since the academy was founded in 1977, it has continued to implement its mandate to develop and advance science, technology and innovation and bring its scientific knowledge to bear on policies and strategic direction of Nigeria
She pointed out that the conference is designed to showcase original scientific research and innovations, disseminate scientific information concerning issues of national relevance, create a platform to discuss scientific issues of societal significance and foster mentorship, networking and collaboration among Nigerian scientists.
Braide underlined that the conference is not for academia only, as is the case with many other conferences, but one which will see a combination of representatives of the academia, the private sector and government.
"This is a gathering of various stakeholders who are here for conversations on how obstacles to sustainable national development can be removed through the application of science, technology and innovation. We hope that interactions at this conference will result in actionable decisions that will be useful to all stakeholders in addressing current challenges flagged in the theme and sub- themes," she added.