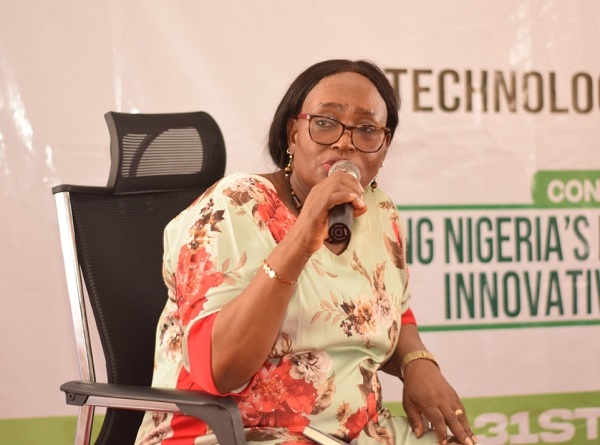 The director of the agricultural biotechnology department at the National Biotechnology Development Agency (NABDA), Dr. Rose Gidado has emphasised the pivotal role of communication in creating a conducive environment for agric-biotechnology.
She delivered this message during her presentation on "Advocacy Strategies for Agri Biotech Adoption in Nigeria" at the 35th annual conference of the Biotechnology Society of Nigeria (BSN), themed "Improving Nigeria's Economic Resilience through Innovative Technology," held in Abuja with support from the Sheda Science and Technology Complex (SHESTCO).
Gidado highlighted that while crop biotechnology is among the numerous scientific options available to enhance agricultural productivity, it has gained significant attention due to its consistent and substantial benefits. She noted that approximately 17 million farmers in 26 countries cultivated biotech crops over 191.7 million hectares in 2018. However, she acknowledged the ongoing debate around its perceived risks, safety and ethical considerations.
Addressing these issues, Gidado stressed the necessity of a strategic public communication plan to improve understanding of agri-biotechnology's contributions to well-being. She emphasised the importance of involving stakeholders in evidence-based discussions to foster consensus on technology acceptance and adoption, considering broader perspectives beyond scientific aspects.
Advocating for the adoption of agricultural biotechnology in Nigeria, Gidado proposed a comprehensive strategy that addresses the concerns and interests of diverse stakeholders, including farmers, policymakers, scientists and the general public.
"Nigeria must invest in biotechnology research, particularly in vaccine and drug development, agriculture (e.g., HT soybeans, maize, cotton and other related BT crops), environmental cleanliness and industrial growth. Empowering youth and women to engage in modern agriculture is crucial. Indigenous technology is fundamental for a country's growth and the government should allocate sufficient funding," she added.
In his keynote presentation, the director-general of the Nigeria Natural Medicine Development Agency (NNMDA), Martins Emeje urged scientists to drive economic growth by generating innovative ideas. He called for a technical transformation and recommended that the Federal Government convene a summit of scientists across Nigeria to address challenges in agriculture and innovation.
Emeje stated, "Traditional farming practices cannot yield abundant food production, no matter the land's richness or the farmer's efforts. Technical change is pivotal in increasing productivity, and the government's role lies in promoting such change".
BSN's national president, Prof. Mohammed Yerima, echoed the sentiment of driving advancement through scientific understanding. He expressed hope that the conference's deliberations and recommendations would shape business development, alliances, product innovation, economic growth and strategies in various sectors.
"We anticipate that this conference will lay the foundation for advancing knowledge in areas related to food and nutrition security, healthcare, environmental well-being and agricultural development. While rainwater and carbon dioxide are freely available natural resources, scientists are responsible for enhancing their value for farmers by implementing modern biotechnology. Genome editing, especially in food crops and animals, is crucial for addressing challenges within agricultural and health systems," Yerima concluded.