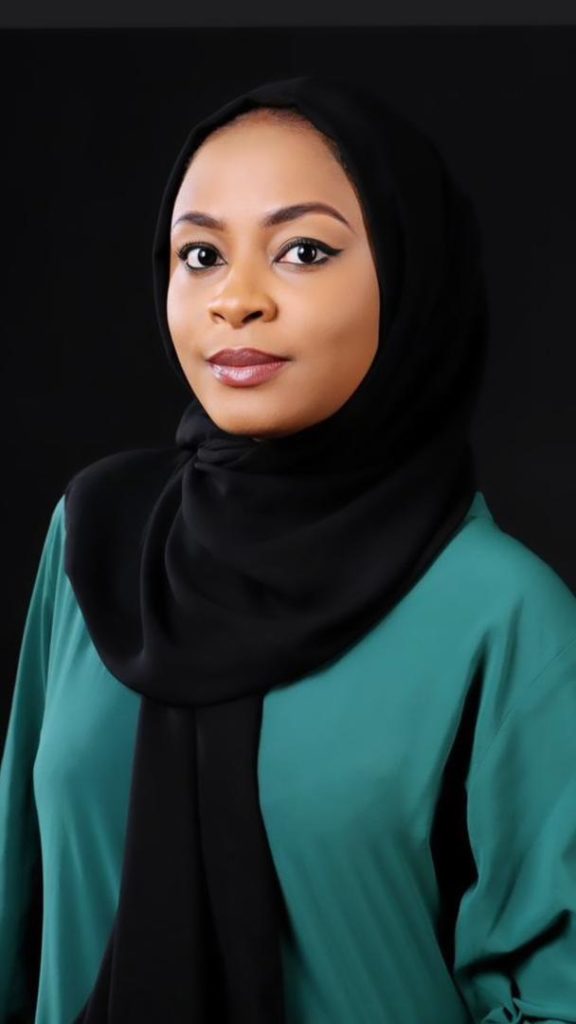 In honour of International Women's Day 2023 themed "DigitALL: Innovation and technology for gender equality," the founder of Advocacy for Human Value Foundation, Fatima Habib speaks to SCIENCE NIGERIA about the expanding territories of ICT/STEM education and why more girl-children and women should get into it, strategies to get more women into the sector and the role of government in developing indigenous products.
How would you describe the role of women in the Nigerian digital innovation sector?
Women and youth have always played a crucial role in Nigeria's digital innovation sector. However, they face significant barriers such as gender discrimination and inferiority complexes. Women have been trailblazers and mentors in the industry and can continue to inspire more women to participate in the sector. The global ICT sector and digital markets are dramatically expanding access to markets and accelerating job creation and the story is not any different in Nigeria.
What are the parameters Nigeria should have in place to achieve digitisation of its economy?
Digitisation of Nigeria's economy is critical for its development, but the process must be gradual. Nigeria needs a broadband penetration rate of at least 85 per cent and power sector development to achieve digitisation of the economy. Without power, it is almost impossible for any digitisation effort to go through.
Digitisation must be embraced with open hands. However, the process must be gradual and not sudden. According to a data report, Nigeria's internet penetration rate stood at 51.0 per cent of the total population at the start of 2022.
What role can digitisation play in Nigeria's development?
Although analogue data is usually more stable, digitisation is critical for data processing, sharing, storage and transmission. It can help curb corruption in Nigeria. With digitalisation, payment for government services can bypass loopholes that could lead to leakage, making the process more efficient.
How can women be encouraged to play a more active role in developing the sector?
Recruitment processes should favour women and women entrepreneurs should be given incentives such as tax breaks to promote their growth. Women already in the industry should be given a prompt promotion to enable more spaces for women in the sector.
This is because women make up 22 per cent of the tech workforce in Nigeria. Equality and diversity are important and considering the human resources, the tech field misses out on women; it becomes imperative to come up with strategies to make women's participation in the field as seamless as possible.
How can the government encourage startups to develop indigenous products to solve national challenges?
The government can encourage startups by providing tax breaks and other benefits. The recent renaming of the Federal Ministry of Communication to the Federal Ministry of Communication and Digital Economy shows the government's commitment to digitising the economy.
The efforts of the present government and the passion shown by President Muhammadu Buhari through the Office of Vice President Yemi Osinbajo in helping entrepreneurs of MSMEs in Nigeria in the past seven years have been unprecedented. It is no longer news that the Survival Fund Policy of the Federal Government played a significant role, in helping entrepreneurs to formalise, freely register and own 250,000 businesses with the Corporate Affairs Commission (CAC).
What can be done to encourage young girls to develop an interest in STEM/IT?
Encourage a growth mindset, create a great learning experience and expose girls to positive information at an early age, and a great learning experience should be created.
What is your message to all women across the globe, especially those making waves in the male-dominated digital technology sector?
Keep your heads up, work very hard and mentor other women that are coming up. To whom much is given, much is also expected.
Is there anything else you'd like to talk about?
I believe the tech sector will become open and easily accessible to women soon. Until then, we must keep pushing and adding our voices to make it happen. By the time women become part of the Nigerian IT space, I do not doubt that we shall do our best.