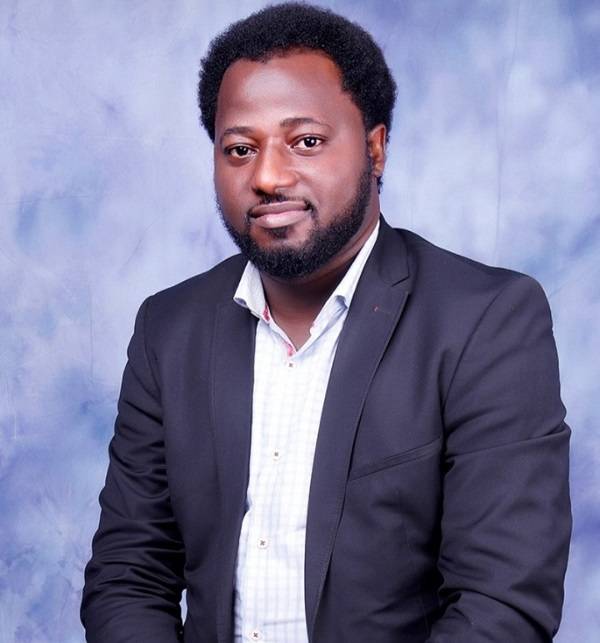 The chief executive officer (CEO) of the McAnderson Institute of Technology, Akindayo Akindolani, speaks to Science Nigeria about his passion for information technology and how he hopes to solve humanity's problems by deploying them.
Can you share your sojourn into the world of information technology?
I would say passion to serve led me into the world of information technology. Although I studied computer/mathematics at the university, after graduation I kept busy with other productive activities to survive. This took my interest away information technology that I love so much. It was much later that my former employer, who doubled as a mentor, indirectly fanned the fire for the love of solving humanity's problems through technology.
It has not been a rosy journey. There were many hurdles strong enough to halt the vision, but that commitment kept me going. It started from volunteering and not-for-profit activities around IT before the advent of McAnderson. Since then, it has been an impact-driven and amazing experience.
So far, what has the McAnderson Institute of Technology done in promoting IT development in Nigeria?
In fulfilling our dreams of getting as many people as possible, we launched a digital technology platform that has empowered many young people in tech. Through our platform, we have partnered with several international development organisations and corporate institutions to eradicate poverty by empowering young, disadvantaged people with quality tech education. These include basic ICT skills, to advanced skills at no cost to thousands of young Nigerians.
We provide a range of quality courses on our platform, as well as some demand-driven IT courses.
Some of our partners include Microsoft, UNESCO, Google, Oracle, African Development Bank (AfDB), CISCO, etc. With these partners, we brought technology, ICT skills closer to the people, especially young women. The essence is to see them use the IT-related knowledge acquired to create sustainable solutions to societal problems. If we look back, we can confidently say beyond our corporate activities, the capacity-building sessions have yielded noteworthy results.
Some of our alumni are doing brilliantly in different IT fields. In 2020, we were recognised by the Ministry of Education in conjunction with AFRITEX as the Adaptive Learning Institute of the Year and, in 2022, we were recognised as the Edtech Start of the Year. This is a testament to our passion and relevance in the sector.
How will you rate the girl-child interest in STEM?
The girl-child interest in STEM is growing and we need to increase and sustain the momentum. It is public knowledge that when girls are educated, countries become stronger and more prosperous. Global leaders have attested to this. This is why the likes of Michelle Obama, Malala Yousafzai, the United Nations deputy secretary-general (Amina Mohammed) and many others have continued to advance the attainment of the SDGs for the greater good. This resonates with our vision as an organisation.
How can this be improved?
Experts in this field need to be more intentional by creating more programmes to foster more participation of the girl-child in STEM. We need to be deliberate about bridging the digital divide and look towards initiatives that would encourage and drive more girls into STEM.
For instance, sometime in 2020, Oluwakemi, one of our students, got a Job offer as a product designer with a software company in Texas, USA. After she got this Job, she shared her experience and supported other colleagues to get remote jobs from Nigeria. This testifies to my earlier assertion about girls doing more for others. It is a big win for us.
The link to the story is here: https://www.afdb.org/en/news-and-events/nigerian-experienced-beginner-lands-job-us-based-software-firm-after-taking-bank-coding-employment-course-42864
Also, we need to showcase more women doing well in STEM. This will encourage and motivate other young girls and spur them to go into STEM, as they see more role models they can learn from.
We can keep inspiring and keep trending the #WomenIntTech.
Nigeria is talking about building a digital economy. Is this quest/dream achievable?
It is possible to build a digital economy if all stakeholders play their roles. Honestly, we have enormous opportunities to boost our economic growth and support Africa to be part of the global economy.
The three key issues contending with this innovation would be technology deficit, deficiency in institutional capacities and paucity of funds.
World over, digital technologies are interwoven and interdependent and all of these constitute dynamic ecosystems. These include communication infrastructure, local ICT services and content industries, cyber policies, ICT sector leadership and regulatory institutions. Many of the initiatives done by several stakeholders are done in silos and are not interdependent. Developed economies ride on the back of the digital economy to achieve and boost economic growth, secure lives and property and ensure prosperity in the land.
The other side is the deficiency in institutional capabilities and leadership to galvanise institutional policies that would drive digital transformation strategies. We need a shared vision across the board and not a divided vision, as we have now. We need the leadership capabilities to build a solid vision and long term commitment from stakeholders that would integrate ICT opportunities and investment to drive the initiative. Imagine Saudi Arabia monitors every drop of oil that comes from the ground, as well as each pipeline and valve in real time, as the crude moves moves on the seas. There is nothing that goes unmonitored. This cannot happen without the right institutional leadership and capabilities.
On the paucity of funds, it is known that digital transformation requires substantial investment in process innovation and institutional learning. There is a need for heavy investment in process improvement, change management and others.
How can start-ups be encouraged to develop products that can be commercialised to solve challenges in society?
One of the best ways to validate and support startups is by patronising them. Startups can be encouraged when their products or services are paid for and used, as they keep improving with feedback from their customers. Governments can do well by using locally-made products.
They can be encouraged by providing the right infrastructure. Quality broadband service which is the bedrock for other major infrastructure is an example.
Startups can as well be encouraged by constantly implementing policies that will bring about ease of doing business and, thanks to the Federal Government, the Nigerian Startup Bill is almost here. It is now time to engage more.
You were recently recognised and awarded by Ed-tech for your contribution as a leader in IT development in Nigeria. How can technology best be deployed to make Nigeria's education sector better?
Like I said before, there is a huge need to fund the IT industry and innovation, research and development projects through research centres, as well as universities and other organisations focused on providing qualitative solutions to societal and economic problems. There is also a need for government to fund digital skills and knowledge exchanges while creating the necessary infrastructure and systems to sustain innovations and develop more enterprises. This is the bedrock of national development. Imagine a nation that fails to develop her people or equip them with the right skills and enabling environment. Such a nation will achieve little or no progress.