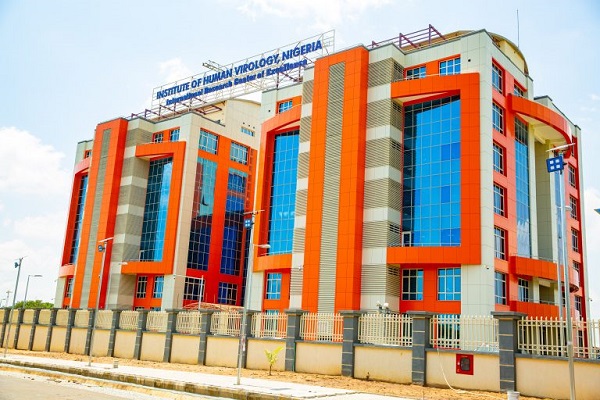 The United States government has hailed its Nigerian counterpart for achieving a milestone with its launch of the newly-constructed Institute of Human Virology Nigeria (IHVN) campus in Abuja.
Speaking during the significant inauguration of the campus today in Abuja, the acting United States deputy chief of mission, Mr. Rolf Olson expressed his admiration for the new IHVN campus. He stated that this occasion provided an opportunity to reflect on past accomplishments and "set future goals for the US government within these premises".
Olson highlighted the US government's commitment to health security in sub-Saharan Africa, as outlined in its current strategy. Through agencies like the US Center for Disease Control (CDC), they work towards the vision of a world where people live healthier, safer, and longer lives. He emphasised that the CDC's mission involves protecting and improving global health through science, policy, partnerships, and evidence-based public health actions. These actions are integral to the US government's global health diplomacy efforts in Nigeria.
The US government aims to positively impact the health of Nigerians, strengthen health security in the country and the region, and establish Nigeria as a leader in public health science and practice. They collaborate with the government of Nigeria, civil society partners and communities to save lives, improve health outcomes, and promote healthy populations.
The chief executive officer of IHVN, Dr. Patrick Dakum expressed his gratitude to everyone who contributed to the realisation of this ambitious project. He emphasised IHVN's growth since its establishment in 2004 and its leadership role in providing quality health services, capacity building, and research in the country. The IHVN campus, now the institute's headquarters, is located at the heart of the country.
The completion of 'phase 1' of the project was celebrated during the commissioning ceremony. This phase includes a seven-storey building comprising the International Research Center of Excellence (IRCE), administrative offices, and spaces to let. 'Tower A' houses state-of-the-art laboratories, a bio-repository with liquid nitrogen facilities, a genomics resource centre and various clinical and diagnostic laboratories. It also features a clinical trials unit for conducting vital trials on the effectiveness and adverse effects of vaccines and drugs on the Nigerian population. 'Tower A' also accommodates offices for researchers and a restaurant for staff and visitors. 'Tower B' offers office spaces, a boardroom, banking facilities, a gym and a creche.
With 'phase 1' completed, IHVN is now focused on subsequent phases, including the construction of a multi-level car park capable of accommodating 200 vehicles.
A member of the board of directors of IHVN, Prof.-emeritus Umaru Maiduguri expressed optimism that the IHVN campus's commissioning would contribute to Nigeria's efforts in curbing emerging public health concerns. He spoke of his satisfaction in witnessing and participating in Nigeria's endeavours to combat diseases such as smallpox, polio, Ebola, HIV and COVID-19. He believed that with facilities like those found on the IHVN Campus, Nigeria would soon become a hub for medical tourism, clinical diagnostics, and the treatment and care of individuals with infectious and non-infectious diseases.
He envisioned a future where young scientists, inspired by the campus facilities, would undertake research projects under the guidance of experienced investigators at the institute's International Research Center of Excellence.
Maiduguri acknowledged the unwavering support and contributions of his colleagues on the board, banks, donor agencies, corporate organisations, individuals, staff and IHVN management towards the development of the IHVN campus project. He recalled a fundraising dinner organised seven years ago, in collaboration with Access Bank and the Dangote Foundation, which raised N700m alongside other savings and contributions from partners. He described how "what was once a dream had now become a reality".
The IHVN Campus stands as a testament to the dedication and collaborative efforts of all those involved, ushering in a new era of healthcare advancement in Nigeria.