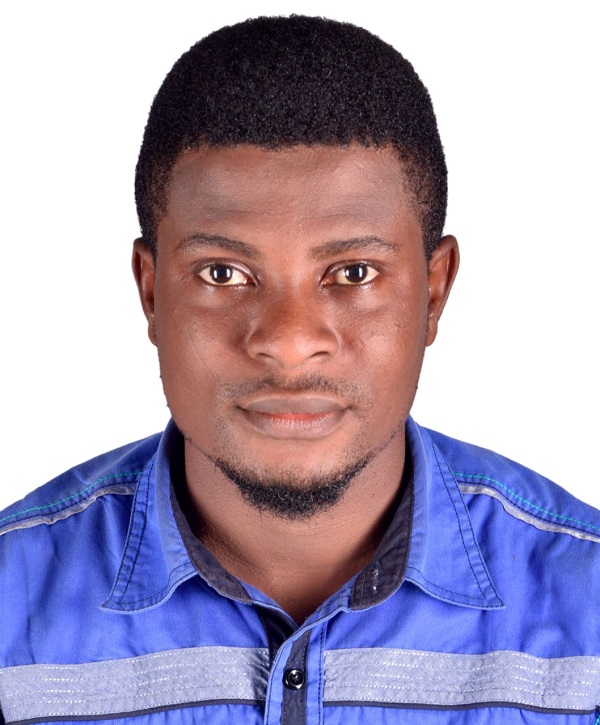 The world's population is currently surging and projections are that, by 2050, the present human population of over 7 billion will hit 9 billion. The question that comes to mind is, what impact would this surge have on the populace? This suggests that resources such as food and space for agricultural activities will be highly reduced and millions of people will live in excruciating hunger. The greatest effect of this pending doom will be felt by more developing and underdeveloped nations and the poverty rate will be progressively intensified. Of course, the report by FAO that between 720 and 811 million people in the world faced hunger following the emergence of COVID-19 in 2020 confirms this already.
What, then, can be done to curb this perceived disaster? There must, as a matter of urgency, be means to manage the limited agricultural space and exponentially increase food production. Therefore, the need to embrace emerging agricultural tools and technologies for fast-tracking and up-scaling productivity is sacrosanct.
Biotechnology is one such agricultural tool. Simply, biotechnology utilises biological systems, living organisms or their parts to develop products that are of benefit to mankind. It is the integration of natural sciences and engineering sciences to achieve the application of organisms, cells, part thereof and molecular analogues for products and services to meet human needs. In agriculture, genetically modified crops (GM crops) are common products of biotechnology. These are crops with improved traits/qualities – resistance to pest and drought, high yield, longer shelf life amongst others – specific to man's needs.
Biotechnology presents a reliable means to upscale quality food production to meet the demands of the growing human population. GMOs have been long approved for use by many nations of the world such as the USA, Brazil, Argentina, India, Canada, Paraguay, China, etc. These crops are not produced to replace already existing crops; rather, they are to complement and upscale food production and availability. While top countries in the world have approved and used GM products for decades, African countries are still miles away. In Nigeria, GM cowpea and cotton have only been recently approved by National Biosafety Management Agency (NBMA). If there must be economic growth and stability, food security must be attained. People should always have both physical and economic access to sufficient food to meet dietary needs for a productive and healthy life. Families do not have to live in hunger or fear of hunger. A nation of hungry people cannot build a stabilised economy.
The diverse advantages of GMOs notwithstanding, many still wrongly doubt its safety. Majority of those in this class are either not knowledgeable about the science of GMOs or are scared of the unknown. To change such perceptions, there is a need for scientists, GM experts, related government and non-governmental agencies and stakeholders to help bring to the forefront the safety of GMOs.
On August 25, 2022, the Alliance for Science Nigeria hosted her August edition on Science Hangout titled ''Food security, socio-economic development and genetically modified organisms in Nigeria'' in Calabar, Cross River State, to create public awareness of GMOs. The programme had in attendance stakeholders across many sectors, including farmers. After a very in-depth lecture by Prof. Mohammad Faguji Ishiyaku, there was a lot of interest from participants. Questions were raised and addressed by experts. In all our deliberations, it was clear how ignorance about technology could hamper it by those who need it most. A lady who had been misinformed that her failing potato plants failed because they were GM immediately started asking for GM seeds when that misinformation was corrected. "There are no commercialised GM potatoes yet in Nigeria. Those fruits you said you bought that have no seeds for you to replant are not GM fruits, they're only fruits developed through a process known as pathernocarpy" and everyone in the hall expressed shock. This is what they were told and have come to believe over time. Thanks to the work of the Alliance for Science and other organisations championing this cause of educating Nigerians about science. Like Prof. Ishiyaku said: "My fear is to see us sit here, reject this technology and someday starve – as we are now starved – because wheat shipping from Ukraine has been on hold due to the Ukraine crisis".
While efforts are ongoing to educate Nigerians on this technology, Nigerians should also make efforts to know the truth of the science, as it is from experts and trusted authorities. Ignorance shouldn't be an excuse to demonise a technology that has the potential for you and me. We all have a stake in this.
Emmanuel is a lecturer in the department of genetics and biotechnology, University of Calabar. He can be reached at ekemeks4life@yahoo.com.