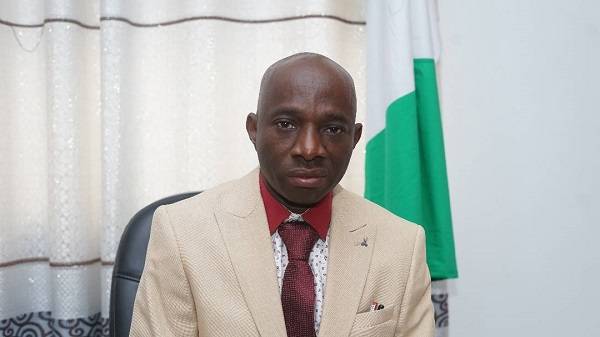 In this thought-provoking interview with the former overseeing director-general of the National Centre for Technology Management (NACETEM), Dr. John Omimakinde he delves into the crucial connection between skill acquisition programmes and the imperative of reorienting Nigerian youths towards diverse career opportunities and how these, combined, can shape a brighter future and combat unemployment challenges.
How can Nigeria tackle its developmental challenges?
Nigeria must focus on developing the real sector, such as manufacturing and agriculture, to overcome its heavy reliance on oil, which has hindered progress. By promoting tangible product production and exports, we can boost our economy, provide employment opportunities and reduce crime rates. Moreover, encouraging IT development across all sectors will enhance efficiency and drive economic growth.
Why did you not mention IT when discussing the real sector?
IT plays a crucial role in every sector, including agriculture, manufacturing, education, and healthcare. Its widespread application enables increased productivity and innovation, making it an essential aspect of Nigeria's economic advancement.
How will the review of the STI policy help diversify Nigeria's economy?
The STI policy document provides a strategic roadmap for our nation's development. Setting goals, identifying key players and establishing measurable indicators guides us towards diversification. Effective implementation and a deliberate approach, supported by the government and relevant institutions, will yield significant progress and economic benefits for Nigeria.
In one of the recently conducted studies by the institute, it mentioned the NYSC Scheme Acquisition and Entrepreneurship Development (SAED) programme. The study emphasises that SAED can be a beneficial avenue for developing the capacity of youths for national development. Could you provide further insight into this?
The SAED programme is an initiative implemented within the National Youth Service Corps (NYSC). When 'corps' members arrive at the NYSC camp or during their service year, they are encouraged to enroll in skill acquisition training. The objective is to instill an entrepreneurial mindset in them so that after completing their NYSC, they won't solely rely on white-collar jobs that may not always be readily available. The programme aims to equip them with skills to become self-reliant.
Interestingly, this project has been ongoing for several years without evaluation. The NYSC continued implementing it without considering its effectiveness. We decided to examine the programme's objective, specifically the development of entrepreneurial skills in youths. We wanted to determine if the project was achieving its intended goal. How many youths registered for the skill acquisition programme each year? How many of them are actually utilising the skills they learned?
To answer these questions, we traced the percentage of participants from the time they acquired the skills to the present. We wanted to know how many successfully established their own businesses and how profitable those ventures were. We discovered that while some individuals started utilising the skills promptly, they eventually abandoned them. We delved into the reasons behind this behaviour. Additionally, we investigated why many youths didn't register for the project at all. We aimed to understand the overall benefits and effectiveness of the program.
Our findings indicated that the programme, despite being a global initiative, lacked adequate follow-up after participants left the NYSC camp. However, with consistent support and encouragement from the NYSC, as well as providing a small amount of capital to those interested, the programme's impact could be enhanced. This requires collaboration and the provision of resources from the public and the government.
NACETEM, as an agency, is committed to addressing these issues and conducting regular evaluations. We aim to motivate and support youths, resolving any challenges they face. Our ultimate goal is to promote increased participation in the programme and empower youths with sustainable employment opportunities, thus reducing unemployment rates.
If the participants themselves cannot evaluate their progress, our agency can provide the necessary guidance and evaluation to improve the policy and make it more effective. This is the essence of our project.
How can we bridge the gap between the concept of seed and the need for reorientation among youths, especially when some of them dismiss certain career paths, like farming, due to their educational qualifications? Could you provide further insight into the importance of reorienting these youths and encouraging them to acquire new skills?
In various industries, such as oil and gas, there is a demand for skilled welders. Instead of hiring foreign experts for welding jobs, for which we have a surplus of qualified BSc holders in Nigeria, these individuals can register for skill acquisition programs. Even if it's for a duration of one or two years, they can acquire the necessary welding skills. This would eliminate the need for bringing in expatriates and create lucrative opportunities for individuals to pursue welding jobs in the oil and gas sector. It's important for people to understand that being a graduate doesn't restrict them from exploring other categories of work, such as welding.
In 2022, the agency organised the Global Science, Technology and Innovation Committee Conference, where experts called for the implementation of a certain document. How do you think this can address the energy crisis?
The Science, Technology and Innovation (STI) Policy encompasses various sectors, not just the Federal Ministry of Science. It extends to agriculture, energy, and other sectors. We need to explore alternative means of energy generation, such as biofuel, renewable technology and more. In our organisation, for instance, we faced frequent power outages and the high cost of diesel. As a solution, we adopted solar panels at our headquarters. Personally, I use an inverter at my home. Encouraging the use of biofuels generated from agricultural products and promoting renewable energy is crucial. Additionally, the government should make these technologies more affordable. By supporting the institutions that produce these technologies and providing incentives, the cost can be reduced. This would enable more people to access and utilise them, reducing dependence on the centralised power grid. Communities should also be encouraged to generate their own power. However, it's essential for the government to follow through on the policies and actively pursue their implementation, as outlined in the document, to effectively address the energy crisis by the targeted year of 2030.
One of your centre's mandates is to provide training and develop manpower in STI management. How important is this to the nation?
When we talk about technical and vocational education and training, we are referring to practical skills that individuals can acquire and apply. For example, let me share an experience. When I was getting married, I engaged a tailor who claimed to have studied tailoring. I asked if he could make a suit and he confidently said he could. However, just two days before my wedding, I had to find another tailor because he lacked the practical skills despite having the theoretical knowledge. Similarly, I had an uncle who studied electrical engineering but couldn't handle certain practical tasks. While formal education is important, practical expertise is equally necessary when required.
Technical and vocational education and training are offered in technical colleges and polytechnics. However, nowadays, polytechnics have become more theory-oriented, losing their essence. Previously, the purpose of establishing polytechnics was to provide practical education. It's disheartening to hear that polytechnics might no longer offer Higher National Diploma (HND) programmes due to their failure to achieve the intended objectives, mainly the practical aspect.
Is there a chance for Nigeria to join the league of nations rapidly developing through the application of STI?
Yes, there is a high chance if we deliberately target it. I once listened to the Prime Minister of Singapore, who mentioned that Nigeria and Singapore were at the same level in the '60s. While Malaysia and Singapore were together, Malaysia doubted its productivity and decided to separate. Despite the initial challenges, Singapore was determined to thrive. With deliberate efforts, they gradually progressed. Similarly, if Nigeria focuses on following and implementing the STI policy document, we can achieve development. We need to show other countries that we are not just consumers but also contributors. It requires determination, practical implementation and continuity, even when there is a change in government. If we maintain consistency, especially in programmes and projects that benefit the country, it will greatly aid Nigeria's development. As an agency responsible for managing technology, we encourage every Nigerian to continuously develop their skills. Seeking knowledge is crucial as it empowers individuals and contributes to the nation's growth.