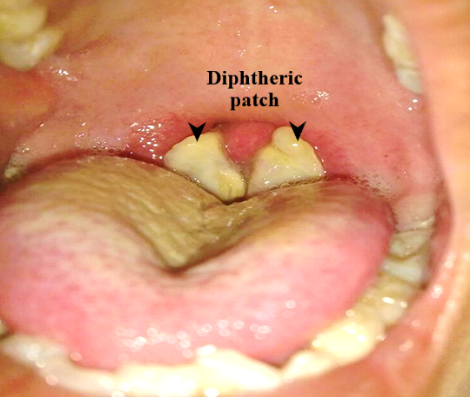 The National Biosafety Management Agency (NBMA) has called on the public to take precautionary measures to prevent and stop the spread of diphtheria infection in the country.
In a press statement signed and made available to journalists, the NBMA director-general, Dr. Rufus Ebegba said the current spread of the disease has made it important for the public to take drastic steps to stop further spread of the disease.
"It is very important that Nigerians be aware of the health risk diphtheria poses and take caution by adhering to safety measures as the disease spreads further.
"The public can help stop the spread by reporting any case or symptom of diphtheria to the nearest medical facility, National Center for Disease Control (NCDC), Ministry of Health and other relevant government agencies nearest to them.
"The symptoms for diphtheria infection include sore throat, cough, drooling of saliva, change of voice, neck swelling, abnormal breathing, fever or mouth odour, among others.
"This illness can be transmitted from diphtheria bacteria spread from person to person, usually through respiratory droplets (like from coughing or sneezing). People can also get sick from touching infected open sores or ulcers. Those at increased risk of getting sick include people in the same household, people with a history of frequent, close contact with the patient and people directly exposed to secretions from the suspected infection site (e.g., mouth, skin) of the patient," he said.
Ebegba advised that "it is essential to adhere strictly to the public health safety measures and report likely cases of signs and symptoms to a health facility nearest to you".
He said the NBMA is taking proactive steps while working with other line ministries, departments and agencies to ensure that biosecurity measures are taken to contain the disease.