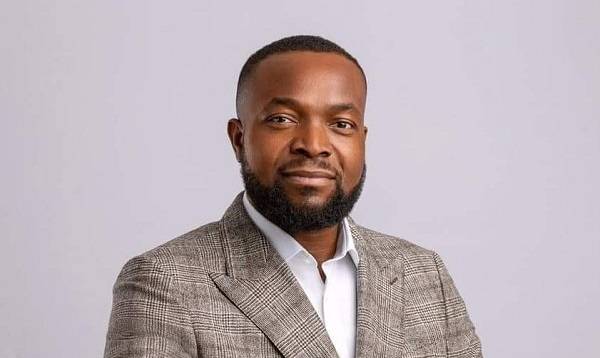 The list of portfolios assigned to the 45 ministerial nominees was released yesterday by the Office of The President. This ended speculations and guesses among citizens who had eagerly anticipated the president's selection of competent individuals to address the country's pressing socio-economic challenges.
One particular ministry that stood out in the released list was the Ministry of Communication, Innovation and Digital Economy. This occurrence wasn't coincidental, as many young Nigerians had anticipated Dr. Bosun Tijani's appointment to manage the nation's innovation and digital economy sector.
This expectation was grounded in his remarkable track record over the past 15 years. Tijani, the co-founder of Co-Creation Hub in Lagos, boasts an impressive academic background. Holding a bachelor's degree in economics from the University of Jos, a master's degree in information system and management from Warwick Business School and a PhD in innovation and economic development from the University of Leicester in the United Kingdom.
When considering the responsibilities of the Nigerian Minister for communications and digital economy, the appointment of Tijani to this pivotal role signifies both continuity and a chance for innovation to flourish as Nigeria strides into the digital frontier. To accomplish this, it is imperative to achieve synergy between the policies and programmes initiated by Prof. Isa Ali Ibrahim Pantami, Tijani's predecessor, and the current administration's initiatives. The prior administration laid a foundation of digital policies that set the stage for progress. Under the leadership of Pantami, significant advancements were made in various facets of the digital economy. Policies such as the National Digital Economy Policy and Strategy (2020-2030) and the Nigerian National Broadband Plan 2020-2025 propelled Nigeria's digital journey, fostering enhanced connectivity, technological innovation and economic growth. The Digital Nigeria initiative, which aimed to empower Nigerians with digital skills and entrepreneurial prospects, further underscored the former government's commitment to bridging the digital divide.
As Bosun Tijani takes office on Monday, August 21, 2023, when the new minister is to be sworn in, he confronts the substantial task of building upon the achievements of his predecessors and steering the digital economy ship through uncharted waters. His leadership must prioritise a comprehensive approach to ensure that digital initiatives remain pertinent, impactful and inclusive for all Nigerians. Here are some key areas he should concentrate on during his tenure.
Strengthening Infrastructure and Connectivity
A fundamental factor for sustained progress is the expansion of digital infrastructure and broadband connectivity. Tijani must collaborate closely with stakeholders to expedite the implementation of the Nigerian National Broadband Plan 2020-2025. Cultivating partnerships with private sector entities and leveraging innovative financing models will be critical in achieving the ambitious goal of 90 per cent broadband penetration by 2025 and 50 per cent by the end of the current year.
Nurturing Digital Skills and Innovation
In an ever-evolving digital landscape, the development of local talent remains essential. The Digital Nigeria initiative, initiated by his predecessor, should be augmented under Tijani's guidance, offering comprehensive and accessible digital training programmes to equip Nigerians with relevant skills for the digital economy. Encouraging collaboration between academia, industry and startups will foster innovation and nurture a thriving ecosystem of tech entrepreneurs. The programme seeks to enhance Nigerians' capacity to employ technology in problem-solving, build skills and generate innovative solutions to address domestic challenges.
Data Protection and Cybersecurity
As digital activities burgeon in Nigeria, safeguarding citizens' data and ensuring cybersecurity becomes paramount. The new minister should endeavour to fortify the recently enacted Nigeria Data Protection Act, nurturing the newly established Nigeria Data Protection Commission. By fostering public-private partnerships, he can establish a robust framework that secures personal data and facilitates secure digital transactions.
E-Government and Digital Inclusion
To enhance transparency, efficiency and accessibility, Tijani should spearhead the adoption of e-government services. This will simplify citizens' interactions with government agencies and amplify public service delivery. Moreover, ensuring digital inclusion across all segments of society, including rural and underserved regions, will be instrumental in realising the full potential of Nigeria's digital economy.
Collaboration and Innovation Ecosystem
A collaborative approach involving all stakeholders – government, industry, academia, and civil society – is indispensable for sustainable digital transformation. The minister should cultivate an enabling environment that fosters innovation, supports startups and facilitates technology transfer. Inter-ministerial cooperation and collaboration will significantly contribute to nurturing innovation within the nation. Establishing a platform for collaboration among tech hubs, incubators and accelerators can catalyse the growth of a vibrant digital ecosystem in Nigeria.
As Tijani assumes the role of spearheading Nigeria's communication and digital economy initiatives, there is optimism that he will leverage the unique opportunity to build upon his predecessor's momentum and steer Nigeria's digital economy to new heights. By ensuring the continuity and sustainability of existing policies while nurturing innovation and inclusivity, the minister has the potential to make an enduring impact on Nigeria's digital journey, propelling the nation toward a prosperous and digitally empowered future.
Adebiyi is the head, branding and strategic communication division, Opolo Global Innovation Limited.