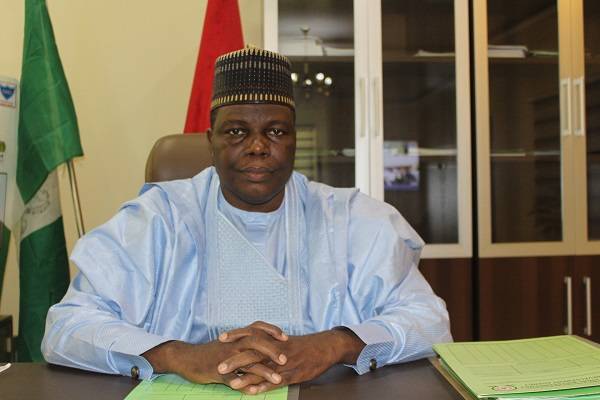 In this exclusive interview with SCIENCE NIGERIA, the director-general of the National Biotechnology Development Agency (NABDA), Prof. Abdullahi Mustapha delves into the current status of biotechnology in Nigeria and its prospects for 2023 and its focus on agricultural and medical biotechnology, and highlighted the need for adequate resources to monitor and evaluate the outcomes.
What's the status of biotechnology in Nigeria and its prospects in 2023 and beyond?
Biotechnology can be the backbone of development for the entire country if properly harnessed with adequate funding and equipment to achieve maximum results.
We have been engaged in numerous projects, and this year we have implemented some highly promising ones. We anticipate seeing results in the near future, within this year. In the field of biotechnology, we have developed a combo test kit that can check and verify two diseases simultaneously. This kit is more cost-effective, easy to use, and designed by NABDA using locally sourced materials. It is a valuable resource that can be utilized within the country in a short period of time. I expected the results to be available three weeks ago, but there are some final adjustments being made. We have involved the Ministry of Health to verify certain aspects before making it public. This development marks a significant breakthrough in medical biotechnology.
In the field of agriculture, we have embarked on a genomics improvement project for Nigeria's dairy cattle. We successfully inseminated the cows towards the end of last year, and we anticipate the birth of the next generation, hopefully, next month. This project is a crucial part of Nigeria's national transformation program, aiming to transform the animals from producing a single litter to 4.5 litres of milk, at least 15 litres in total. We initiated this project last year, and the results have been promising, with a success rate of approximately 98 per cent in insemination and pregnancy retention of the cattle. We expect to see the first generation (F1) next month, and if successful, we plan to increase the number of inseminated cattle from 2,500 to 5,000 this year. We will continue to increase the numbers annually until we complete the entire program nationwide.
These two significant projects demonstrate the promising results that the National Biotechnology Development Agency (NABDA) is delivering.
In the area of agricultural biotechnology, what is the outlook for the 2023 food crop session?
I cannot guarantee immediate results, but we are currently working on improving soybeans. This process takes time as we crossbreed and await the arrival of the F2 generation this year. We are conducting thorough assessments to ensure that the F2 carries all the required genetic traits for enhancing our local varieties of soybeans. It is a work in progress, and the improvement will occur gradually over time, similar to the transformation we mentioned earlier regarding dairy cattle.
To give you an example, the improvement of dairy cattle in some countries like Brazil took approximately 30 to 35 years, and in certain cases, up to 40 years. We hope that our own progress will be quicker than that. However, we must understand that we cannot expect 100 per cent immediate results. As for the medical field, when we introduce test kits, it means the final product is ready for the market. But in the case of soybeans and other crops, it will take time for improvements to occur. Safety assessments, approvals, awareness campaigns, and other stages need to be completed before releasing these crops for public use.
What is the 'Combo' test kit and what is its purpose?
The 'Combo' test kit is designed for viral infections. It allows simultaneous testing for two diseases at once.
What is the update for farmers regarding the availability of seeds for the 2023 planting season?
While it is not our responsibility to provide seeds, we have taken steps to raise awareness. Seed companies, which are private entities, will be responsible for providing the seeds. Initially, their capacity to multiply these seeds was limited, but some companies have recognized the high demand and have made significant efforts to meet the requirements of the farming community. We have connected numerous individuals who contacted our office with these seed companies, and so far, we have received no complaints. Farmers' needs have been met satisfactorily, indicating that there will be adequate availability of seeds.
Has the agency monitored whether the crops being planted are yielding the desired results in terms of increasing food availability and positively impacting Nigeria's food sector?
We have discussed this matter, but to be honest, we have not yet established a committee to undertake such monitoring. Tracking the progress, potential and challenges of these releases is a project in itself, which requires significant resources. Currently, our resources are limited. However, we do have plans to form a committee for monitoring these developments. Once the committee is operational, we will be able to provide a more comprehensive report. Nonetheless, setting up the committee is contingent upon securing adequate resources.
Is there any timeline we should expect for these monitoring activities?
The timeline depends on resources, and as a government agency, we collaborate with international donors. While both parties strive to do their best, the availability of sufficient resources is crucial. We have the intention and willingness to establish the committee, but its formation and activities are limited by the availability of resources. I understand the importance of monitoring and evaluation in research projects. We are in the process of making arrangements, but we are currently waiting for the necessary resources.
Is there any update on other biotech crops that we are currently working on?
Regarding the release of new varieties, the National Release Varietal Committee is currently working on it and we expect them to be released very soon. This committee is responsible for granting licenses to use these varieties in the country. As part of the committee, we are actively involved in overseeing the process. We anticipate that after completing all the necessary procedures, the new crop varieties will be made available to farmers. We have some crops in the pipeline, including a new variety of rice, but I cannot provide specific details at the moment. We are also working on genetic transformation techniques for tomatoes to increase their shelf life. In Nigeria, we produce a significant amount of tomatoes, but factors like weather, climate changes, and transportation issues lead to significant post-harvest losses. By improving the shelf-life of tomatoes, we aim to reduce these losses and ensure the produce remains fresh for a longer duration. We have formed a committee that includes experts from universities and non-governmental foundations. Additionally, the African Union has shown interest and will be actively involved in the project. We have engaged in extensive discussions and consultations with them, not only about tomatoes but also about other upcoming projects. Our approach is to address agricultural challenges one step at a time, ensuring thorough research and finding lasting solutions.
There have been calls to review the Nigeria Biosafety Act. How do you think this would impact the country?
A review of the Nigeria Biosafety Act would have a negative impact on the country. Those who called for the review perhaps lack a full understanding of the importance of biotechnology in various sectors. It is essential for them to realise that they are already using products derived from biotechnology, such as the COVID-19 vaccines, maize-based confectioneries, and fabrics made from biotech cotton. These products are part of their daily lives, yet they may not be aware of their origins. We have made efforts to educate the public and enlighten those who called for the review. It is crucial for them to realize that rejecting biotechnology would hinder our progress and keep us dependent on others for our food, medical needs, and industry. The world is moving rapidly, and biotechnology has become a significant source of profit for many companies globally. If we do not embrace biotechnology and its advancements, we risk being left behind. Our scientists are working tirelessly to bring quality biotech products to Nigeria and address our specific challenges. The sooner we embrace development and biotechnology, the better off we will be.
What lessons do you think other African countries can learn from Nigeria's experience in passing biosafety laws and embracing biotechnology?
I am pleased to say that other African countries have already started learning from Nigeria's experience. We have welcomed delegations from Ghana, Mozambique, Ethiopia, Kenya and other countries who have come to learn from our initiatives. The African Union is also planning a visit to Nigeria to witness our progress firsthand. The goal is to strengthen collaboration and build a collective capacity in science, technology, and innovation, particularly in the field of biotechnology. African countries need to work together and be self-reliant rather than relying solely on European, Western, or Asian countries for their food and medical needs. The COVID-19 pandemic has shown us the importance of self-sufficiency. Embracing biotechnology and investing in science and innovation is crucial for the development and progress of the continent. We encourage African countries to unite, share knowledge, and take responsibility for their own people's well-being. By doing so, we can overcome challenges, combat hunger and improve the overall state of our continent.
How can South-South collaboration contribute to the development of biotechnology in Africa?
Collaboration within the south-south region is vital for the development of biotechnology in Africa. We have talented scientists and researchers across the continent and, by bringing them together, we can achieve more. Similar collaborations exist in other regions, such as the European Union and Asia, where scientists collaborate extensively within their respective countries.
In Africa, we must break down the barriers and work together to promote intellectual exchange and cooperation. By joining forces, we can tackle common challenges more effectively and find innovative solutions. Collaboration allows us to pool resources, knowledge, and perspectives, leading to stronger scientific advancements. By embracing cooperative engagement, African countries can make significant progress in biotechnology and address the specific needs of our continent. It is essential to overcome division and work collectively towards a common goal of advancing science, technology and innovation in Africa.