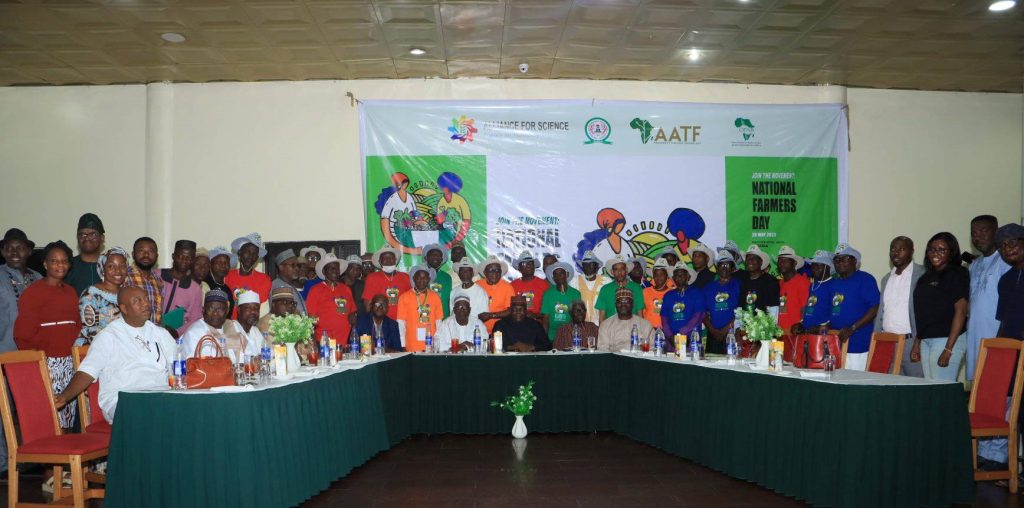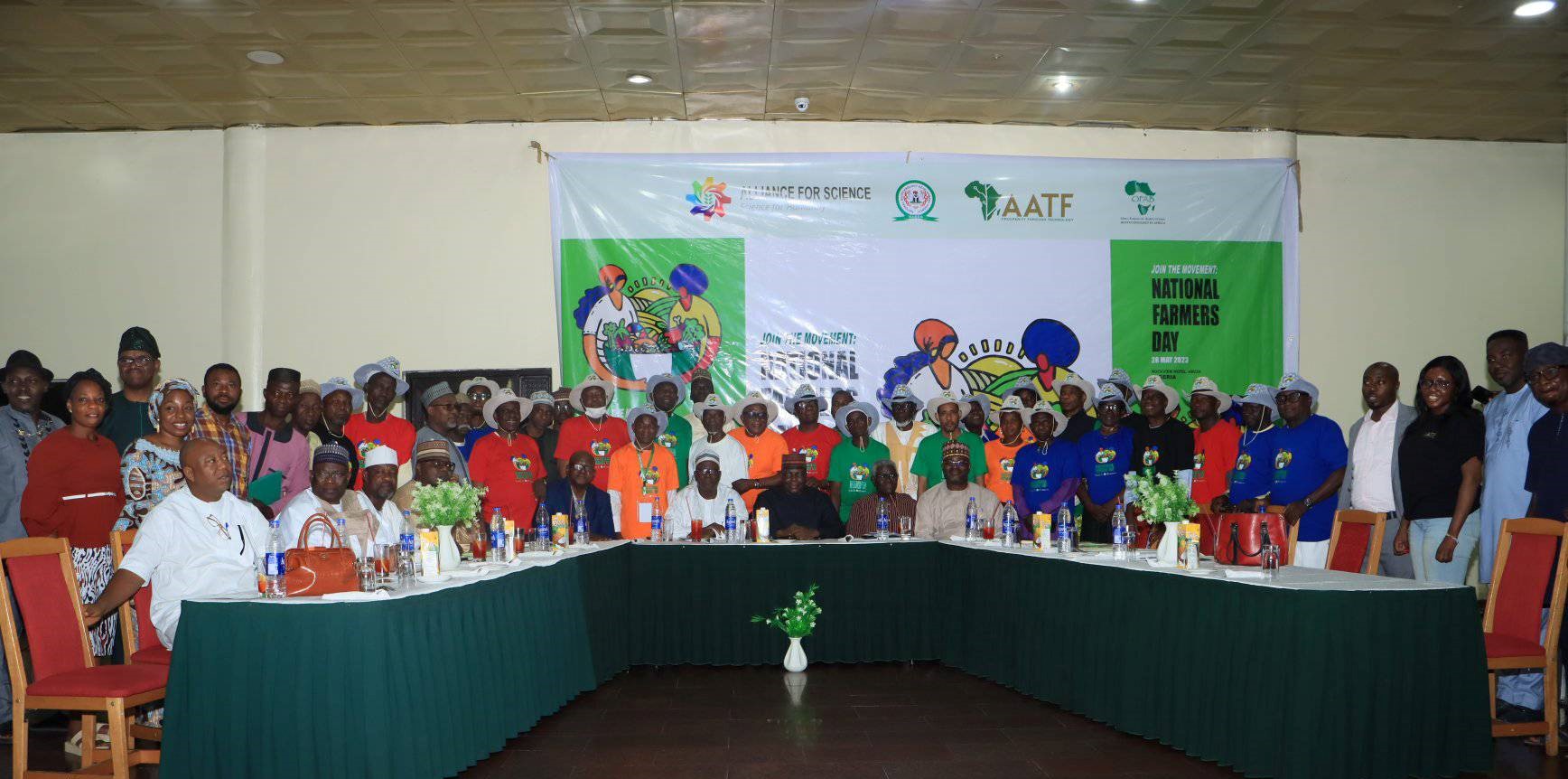 The director-general of the National Biotechnology Development Agency (NABDA), Prof. Abdullahi Mustapha has asserted that agricultural biotechnology holds the key to addressing hunger, food insecurity and malnutrition in Nigeria.
Mustapha made this declaration during the World Hunger Day Dinner and the launch of the National Farmers Day organised by the Alliance for Science, in collaboration with the Open Forum on Agricultural Biotechnology (OFAB) in Africa, Nigeria chapter. The event was held under the auspices of NABDA and the African Agricultural Technology Foundation (AATF) in Nairobi, Kenya.
To tackle the challenges of hunger, malnutrition and food insecurity, it is essential to support smallholder farmers in cultivating crops in the country. Farmers play a crucial role in ensuring the food security of Nigerians and other African nations.
Mustapha explained that World Hunger Day is observed annually on May 28 to raise awareness about the pressing issue of hunger and food insecurity, which affects millions of people worldwide.
He emphasised that the primary objective of the event was to use this occasion to launch the National Farmers Day campaign, showcasing the role that agricultural biotechnology can play in "eradicating hunger within our lifetime". Distinguished experts and stakeholders were brought together to discuss sustainable agricultural practices that will support government efforts in addressing the challenges of food and nutritional security.
According to the United Nations, an estimated 811 million people worldwide suffered from undernourishment in 2020. Malnutrition remains a leading cause of death among children under the age of 5, with approximately 45 per cent of child deaths attributable to this condition. Hunger and malnutrition disproportionately affect women and girls, constituting 60 per cent of the world's hungry population.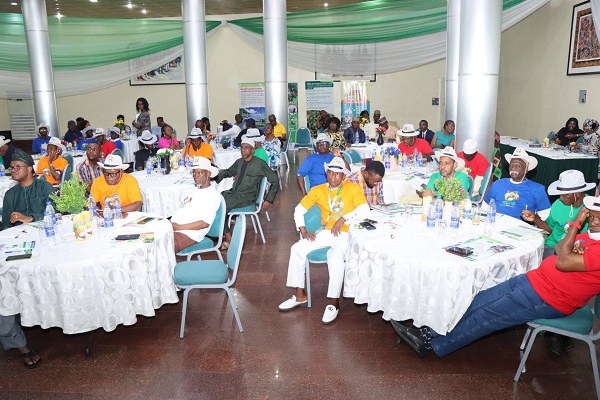 Mustapha further revealed that Africa is the continent most affected by hunger, with over 250 million people suffering from undernourishment. Hunger and malnutrition are often intertwined with poverty, as nearly 9 out of 10 hungry individuals reside in developing countries.
NABDA is actively engaged in deploying the science of genetic modification (GM) technology to combat hunger, hidden hunger, and other forms of malnutrition. The AATF regional representative for West Africa, Prof. Jean Baptiste emphasised the need for African countries to support and promote sustainable agricultural practices. He acknowledged the challenges faced by farmers, including unpredictable weather patterns, pests, diseases and market fluctuations.
Baptiste commended farmers for embracing modern technology and sustainable practices that enhance farming. By integrating advancements like biotechnology, farmers not only increase productivity but also minimise the environmental impact. He praised their deep respect for the land and their stewardship, recognising the delicate balance between human progress and nature's rhythms.
Baptiste called upon governments and organisations to create an enabling environment that fosters innovation, empowers small-scale farmers and promotes equitable agricultural practices.
Director of the agricultural biotechnology department at NABDA, Dr. Rose Gidado emphasised that World Hunger Day is a significant stride toward reducing hunger and malnutrition in the global south.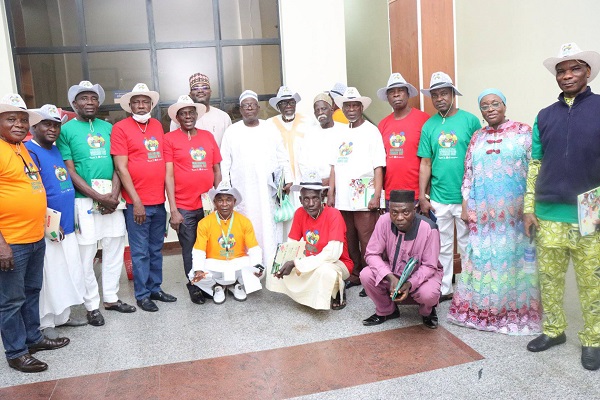 Gidado stressed the importance of supporting and recognising the contributions of smallholder farmers who form the backbone of the food systems in these countries. The implementation of the National Farmers Day in Nigeria aims to amplify these efforts, supporting and acknowledging the contributions of farmers to strengthen the country's food system.
In her remarks, the Executive Director, Alliance for Science, Dr. Sheila Ochugboju, said "Countries across the Global South have the capacity to become food secure by 2030 if they are well supported by modern agricultural technology.
"These dinners across eight countries are intended to encourage policymakers to increase investments to improve the lives of farmers by instituting National Farmers Days.
The Global South encompasses countries in Africa, Asia, Latin America, the Caribbean and Pacific Islands."
The acting director-general of the National Agricultural Seed Council (NASC) in Abuja, Dr. Ishiak Khalid urged farmers to use quality seeds in their farming practices. He emphasised that the quality of seeds utilised is of utmost importance and assured farmers that the government is committed to improving the seed system for various crops.
The president of the All Farmers Association of Nigeria (AFAN), Arc. Kabir Ibrahim advised farmers to embrace biotechnology as the easiest pathway out of poverty.
In conclusion, agricultural biotechnology stands as a promising solution to address food insecurity, hunger, and malnutrition. By supporting smallholder farmers, promoting sustainable practices, and leveraging advancements in biotechnology, we can strive toward a world where everyone has access to adequate and nutritious food. Governments, organizations, and individuals must work together to create an enabling environment for innovation and equitable agricultural practices, ensuring a brighter and more food-secure future for all.