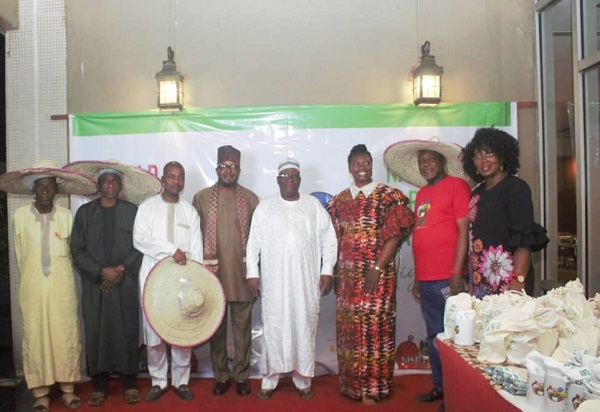 A former Minister of Agriculture and Rural Development, Dr. Audu Ogbeh has called upon farmers to prioritise making farming a profitable venture in order to bolster the country's gross domestic product (GDP).
Ogbeh made this statement during the launch of the National Farmers Day campaign, organised by the Alliance for Science in collaboration with One Hectare, One Family, in Abuja.
The demand for food in Nigeria is substantial, but unfortunately, the production levels remain low. If this trend persists, it will have a detrimental impact on the economy.
He pointed out that, "in certain regions of Nigeria, agriculture has lost its significance. The failure of governments at various levels has exacerbated the food and poverty crises. If we allow hunger to persist, our nation will face grave consequences.
"The current population of Nigeria is estimated to be around 200 million and is projected to reach 450 million in the next 20 years.
"We have received information indicating that the birth rate in Nigeria today is approximately 20,000 children per day, making Nigeria the third most populous country in the world. This is a dangerous situation that demands our attention because if it materialises, it will be impossible to cope with the crisis at hand. We will witness even worse outcomes if we fail to address this issue promptly.
"The stomach is a potent force; if it receives incorrect information, the head, hands and feet will be unable to function properly," he said.
Ogbeh further emphasised that during the post-independence era, local governments in Nigeria levied taxes on men above the age of 18. However, Nigeria's tax-to-GDP ratio is one of the lowest in the world.
He acknowledged that Nigerians have made progress in rice production but emphasised that more needs to be done.
"The government is too financially strained to fully support agriculture. Agriculture could become a subsistence occupation and could be easily destroyed by floods.
"In 2018, we surpassed Egypt as Africa's largest producer of rice, and just a couple of months ago, the Egyptians approached us, requesting that we export some of our surplus rice to them. We consume 37 million tons of rice annually, which would require over 200 thousand trailers to transport," he added.
He urged the youth to consider engaging in agriculture as it is a profitable business venture.
The executive director of the Alliance for Science, Dr. Sheila Ochugboju highlighted the importance of biotechnology in eradicating hunger in Africa.
She emphasised that improving seed quality is crucial for enhancing productivity within a single planting season.
"We cannot achieve this goal if people are going hungry. In the global community, there is a strong focus on enhancing agricultural inputs. There is an emphasis on producing high-quality goods to ensure that everyone has access to affordable and nutritious food daily. We have the technology and knowledge to achieve this in the global south," she stated.
The president of the All Farmers Association of Nigeria (AFAN), Dr. Kabir Ibrahim stressed the need for Nigerians to cultivate what they consume and consume what they produce.
He encouraged farmers to embrace biotechnology, as it will contribute to increased production in Nigeria and throughout Africa.
"To overcome poverty, we must maximise our production," he concluded.