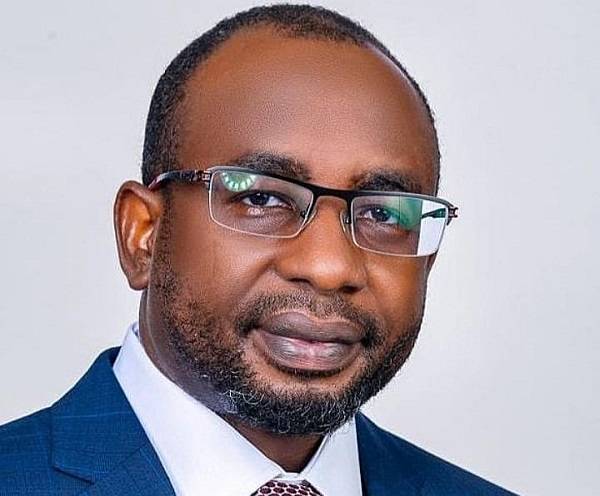 Nigeria's participation at GITEX Africa, held in Morocco from May 31 to June 2, 2023, has been nothing short of phenomenal, leaving a lasting impression on attendees from around the world. The outing provided a glimpse into the country's vibrant tech innovation ecosystem, which has been thriving in recent years.
GITEX Africa brought together industry leaders, innovators, investors, and policymakers to explore the latest advancements in technology and digital transformation across the continent. Nigeria, known for its thriving tech ecosystem, participated in the event with a strong delegation, showcasing the country's innovative startups, its commitment to digital transformation, and digital literacy.
Nigeria's participation aims at attracting investment and fostering partnerships with global stakeholders. The country's delegation focused on showcasing the country's innovative startups, which have been making waves in various sectors, including fintech, healthtech, proptech, agritech and e-commerce. These startups are at the forefront of Nigeria's digital revolution, bringing cutting-edge solutions to pressing challenges and contributing to the country's economic growth.
The Nigerian startups' ingenuity and entrepreneurial spirit captivated investors and industry experts at GITEX Africa. Their ability to identify pressing challenges and develop innovative solutions not only showcases Nigeria's potential but also highlights the vast opportunities available for investors seeking to tap into the country's vibrant tech ecosystem. Nigeria's commitment to fostering an enabling environment for startups, including regulatory reforms and investment incentives, further enhances its appeal as an investment destination.
Beyond the startup showcase, Nigeria's digital transformation efforts were part of the discussion at the event. In numerous engagements, the director-general of the National Information Technology Development Agency (NITDA), Mallam Kashifu Abdullahi, who was represented by director of corporate planning and strategy, Dr. Aristotle Onumo stressed the importance of collaboration between governments, industry, academia, entrepreneurs and venture capitalists to accelerate digital transformation in Africa. He called on African countries to work together to develop common standards and regulations for the digital economy, with a focus on a single digital market for Africa and the promotion of the adoption of digital technologies across all sectors of the economy.
Abdullahi also outlined how Nigeria is investing heavily in digital skills development, with a number of initiatives aimed at training young people in the latest digital technologies. He listed various initiatives undertaken by NITDA, such as the National Adopted Village for Smart Agriculture (NAVSA), the National Adopted School for Smart Education (NASSE), the Technology Innovation and Entrepreneurship Support (TIES) Scheme, digital literacy programmes, among others, to promote the digital economy in Nigeria.
Abdullahi further expressed Nigeria's commitment to collaborating with the secretariat of the Smart African Alliance and the Council of African Information and Technology Agencies (CAITA) and other African nations to collectively address challenges and explore opportunities in the digital realm.
He emphasized the need for increased investment in research and development, capacity building, and policy harmonization to foster a vibrant and inclusive digital ecosystem across the African continent.
The national director of the National Centre for Artificial Intelligence and Robotics (NCAIR), Engr. Ya'u Garba delivered a compelling presentation on AI and its impact on various industries.
Garba highlighted Nigeria's progress in AI research and development and emphasised the country's potential to become a leader in AI innovation. He discussed the application of AI in sectors such as healthcare, agriculture, transportation, and education, and how AI-driven solutions can address critical challenges and improve efficiency.
The special assistant to the director-general of NITDA on strategy and innovation, Mrs. Iklima Musa, also spoke on Nigeria's efforts to bridge the digital divide and enhance digital skills among its citizens.
Musa emphasised the importance of digital literacy in driving inclusive growth and empowering individuals with the necessary skills for the digital age. She highlighted the initiatives undertaken by the Nigerian government and various organizations to provide digital training and capacity-building programmes, ensuring that all Nigerians have the opportunity to participate in the digital economy.
Sixty-seven (67) Nigerian startups participated in the inaugural edition of GITEX Africa, which reaffirmed the country's burgeoning tech ecosystem and provided a platform for them to exhibit their cutting-edge ideas, gain invaluable exposure from the global tech community and attract potential investments that will catalyse Nigeria's digital economy.
As the curtains of GITEX Africa were about to close, Nigerian startup Nearpays Technology Limited emerged as the best in the Fintech and Blockchain category of the Supernova Challenge and was awarded a cash prize of 10,000 USD and a free all-expenses trip to GITEX Global, which will be hosted by the Dubai World Trade Centre in the United Arab Emirates in October 2023.
Nearpays, co-founded by Victor Daniyan, is a full-service financial payment platform that acts as an end-to-end financial service for clients. It has various features to simplify online payments as much as possible, based on the principle that payments should be seamless. It also offers a wide range of services, including personal and corporate banking, virtual debit cards, and online banking.
Nigeria's participation at GITEX Africa has not only raised the country's profile but also reinforced its position as a key player in the global tech ecosystem. By embracing innovation, fostering entrepreneurship, and actively promoting digital transformation, Nigeria has laid a strong foundation for sustainable growth and development.
Nigeria invites investors, visionaries and tech enthusiasts from around the world to join in its transformative journey. The opportunities for collaboration and investment in Nigeria's tech ecosystem are immense and the time to seize them is now.
Umar, a tech commentator, wrote in from Abuja. He can be reached at mubarakumar96@yahoo.com.